Bushyhead
You won't find today's surname in Patronymica Britannica, nor will you find a family crest or coat of arms.  I ran across the name recently, decided to research its origins and found it to be quite fascinating.  The name appeared before the Revolutionary War and was first associated with a Scotsman by the name of John Stuart.
John Stuart was born in Scotland in 1718 to parents John and Christine (MacLeod) Steuart (John later dropped the "e").  In the spring of 1748 John arrived in Charles Town, South Carolina seeking economic opportunities.  One source reports that he married Sarah (surname unknown) and together they had four children, three daughters and a son.  He became a prominent member of Charleston society with membership in the St. Andrews Society, the Charleston Library Society, the Masons.  Stuart also served in the South Carolina Militia, holding the rank of Captain.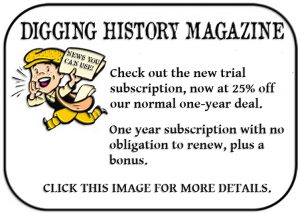 In 1755, during the French and Indian War, Stuart was assigned to Fort Loudon in Cherokee country where he made the acquaintance of prominent Cherokees, including a leader by the name of Attakullakulla, or "The Little Carpenter" as the English called him.  After Stuart was captured in 1760 his friendship with Little Carpenter was instrumental in his release following a siege by Cherokees on Fort Loudon.
In 1762 Stuart was appointed as a British Indian agent to all tribes south of the Ohio River and east of the Mississippi River, according to NCPedia.  He was popular among the Cherokee, according to Revolutionary War in the Southern Back Country by James Swisher.  The Cherokee gave him the title of "Beloved Father" and called him "Oonaduta" which translated means "Bushyhead" because of his curly red hair, typical of Scotsmen.
Swisher writes that Stuart took an Indian wife by the name of Sarah Henry (although another source says her name was Susannah Emory), but does not mention what became of his first wife.  Nevertheless, whomever Stuart married, his wife was Cherokee and their children and descendants perpetuated the Bushyhead surname.  Following are biographies of a father and son, two prominent members of the Bushyhead family and the Cherokee Nation.
Reverend Jesse Bushyhead
Jesse Bushyhead, born in eastern Tennessee in 1804, was the grandson of John Stuart and his Cherokee wife.  Their son, also called Oonaduta, married Nancy Foreman, a Cherokee maiden.  As a child Jesse attended a Presbyterian and Congregational school at Candy Creek (later called the Candy Creek Mission).
After the studying the Bible in regards to baptism, Jesse joined the Baptist Church.  In 1830 he was baptized by a Baptist elder and joined the church in Achaia, Tennessee in 1831.  Jesse received a license to preach the following year and in 1833 was ordained.  After serving as a co-pastor of the church in Achaia for a time, he founded a church at Amohi in 1835, the congregation largely consisting of members of the Cherokee Nation.
Jesse was a close friend of Baptist missionary Evan Jones who would often translate Jones' messages into the Cherokee language.  The two traveled together and also worked on translating portions of the Bible and other religious texts to the Cherokee language.  He married twice, although his first wife's name is unknown.  His second wife, Eliza Wilkerson (or Wilkinson) bore him nine children.  His oldest son, would become a prominent member of the Cherokee Nation (see his story below).
As a result of the Indian Removal Act of 1830, thousands of Indians, including Cherokee, Muskogee, Seminole, Chickasaw and Choctaw, were removed from the southeastern areas of the United States to Indian Territory (now Oklahoma).  Jesse, although opposed to the removal, led a group of several hundred of his people to Indian Territory, arriving on February 23, 1838.  The place was called Pleasant Hill near present day Westville, Oklahoma and approximately seventy miles from Fort Smith, Arkansas.
In 1844, following a brief illness, Reverend Jesse Bushyhead died and was buried in the Baptist Mission Cemetery.  His grave is marked by a monument and is listed on the National Register of Historic Places.  One side reads:
Sacred to the memory of Rev. Jesse Bushyhead, born in the old Cherokee Nation in East Tennessee, September, 1804; died in the present Cherokee Nation, July 17, 1844.  "Well done, thou good and faithful servant; thou hast been faithful over a few things, I will make thee ruler over many things. Enter thou into the joy of thy Lord."
The other side reads:
Rev. Jesse Bushyhead was a man noble in person and noble in heart.  His choice was to be a true and faithful minister of his Lord and Master rather than any high and worldly position. He loved his country and people, serving them from time to time in many important offices and missions.  He united with the Baptist Church in his early manhood and died as he had lived, a devoted Christian.
Dennis Wolfe Bushyhead
Dennis Wolfe Bushyhead was born on March 18, 1826 to parents Jesse and Eliza.  Like his father his early education was received at the Candy Creek Mission and later at the Valley River Mission School in North Carolina (under the tutelage of family friend Evan Jones).  Although his father led a group of Cherokees to Indian Territory in 1838, Dennis remained in school and eventually attended Princeton University briefly before his father's death in 1844.
When Jesse died, Dennis returned to Indian Territory for a time before heading to California for the gold rush in 1849.  After returning to Indian Territory in 1868, he served as Treasurer of the Cherokee Nation from 1871 until 1879.  In 1879 he was elected Principal Chief, serving until 1887.  During his tenure as Principal Chief, Dennis Bushyhead addressed issues such as grazing rights, tribal citizenship, education and railroad right-of-way.
Dennis married Elizabeth Scrimsher and they had four children: Jesse Crary, Eliza, Catherine and Dennis, Jr.  Following her death in 1882, he re-married Eloise Butler and had two more children, James Butler and Francis Taylor.  Like his father, Dennis followed the Baptist faith throughout his life and died on February 4, 1898.
The community of Bushyhead, Oklahoma was named after Dennis and had a post office from 1898 until 1955.  Today it is a census-designated place in Rogers County, Oklahoma, home to approximately thirteen hundred residents.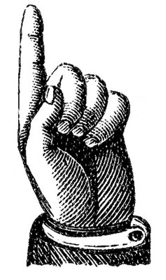 Did you enjoy this article?  Yes? Check out Digging History Magazine.  Since January 2018 new articles are published in a digital magazine (PDF) available by individual issue purchase or subscription (with three options).  Most issues run between 70-85 pages, filled with articles of interest to history-lovers and genealogists — it's all history, right? 🙂  No ads — just carefully-researched, well-written stories, complete with footnotes and sources.
Want to know more or try out a free issue? You can download either (or both) of the January-February 2019 and March-April 2019 issues here:  https://digging-history.com/free-samples/
Thanks for stopping by!