It was a Kansas feud, a county seat war, but the massacre occurred in a strip of land which is now part of Oklahoma, the "panhandle" part.  In 1888, however, it was called the "Neutral Strip" or "No Man's Land".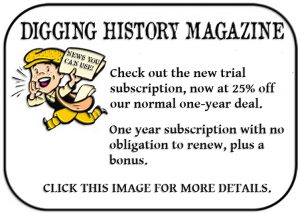 Stevens County, Kansas was established in southwest Kansas on August 3, 1885.  The town of Hugo (later called Hugoton) was established in late 1885 and the town of Woodsdale was founded in 1886 by Colonel Samuel Newitt Woods.  Hugoton and Woodsdale would later lock horns over which one would be the county seat.  In that day, county seat wars were all too common – Gray, two counties northeast, was another that turned into an unfortunate bloody affair (you can read about it here).
Colonel Woods, of course, opposed the idea of Hugoton being designated the county seat from the very beginning. Hugoton's response to Woods' meddling was to have him arrested on a libel charge and escort him out of Kansas into No Man's Land. The county seat election was held and not surprisingly Hugoton won, although amidst voting irregularities.
Woods was not to be deterred, however. In 1888 a referendum was ordered by the county on the question of issuing bonds for railroad construction. Apparently Woods did some wheeling and dealing and the plans called for the rail line to pass through Woodsdale and bypass Hugoton and the citizens of Hugoton rallied to defeat the measure. The two sides accused each other of fraud and violence escalated, so much so that the Kansas militia was dispatched.
The marshal of Hugoton, Sam Robinson, had whacked Jim Gerrond of Woodsdale in the head with the butt of his revolver when the two met in Voorhees. A warrant was issued for Robinson's arrest and turned over to Ed Short, marshal of Woodsdale, to pursue. Short went to Hugoton with the intention of arresting Robinson, but instead the two exchanged shots and Short retreated.
About a month later Short learned that Robinson had gone on a hunting trip in No Man's Land, or as Ballots and Bullets: The Bloody County Seat Wars of Kansas put it, a "hunting, fishing, plum-picking, and picnicking excursion," wives and children included. They reached Goff Creek on Tuesday, July 24 and set up camp. Short had passed through Voorhees on Saturday the 21st and learned of the family excursion and decided to go after Robinson.
Short returned to Woodsdale to recruit some help and on the 22nd they headed for No Man's Land. "That he had no official jurisdiction as an officer of the law in the Neutral Strip troubled him not at all; since there was no law in No Man's Land, both outlaws and lawmen felt free to operate as they pleased." (Ballots and Bullets, p. 148) When Short caught up to Robinson's group he was determined to serve the warrant but didn't want to risk injury to the women and children. Instead he sent a cowboy from the nearby Patterson Ranch to deliver his ultimatum.
Robinson was sure that Short was bluffing so he saddled up his horse and galloped away. His friends, Charles and Orrin Cook and A.M. Donald quickly took down the camp and headed back to Stevens County to alert the town about the latest attempt on Robinson by the lawmen of Woodsdale. Word had already reached Hugoton, however. As soon as Short had departed Woodsdale with his posse a "spy" alerted the citizens of Hugoton. By Tuesday the 24th Hugoton already had assembled a party of ten to fifteen men who were already headed out to rescue their marshal.
Meanwhile, Short was in hot pursuit of Robinson, who after a brief exchange of gunfire was wounded slightly. Ed Short realized, however, that he needed more help and sent Dick Wilson back to Woodsdale. During the night Robinson escaped and later one of the Hugoton posses came upon Short and Bill Housley – Short and Housley barely escaped and in the process Short dropped his gun. Taking a circuitous route they finally arrived back in Woodsdale.
The largest posse consisting of J.B. Chamberlain, the Cook brothers, J.W. Calvert, John Jackson, John A. Rutter and William Clark found their slightly-wounded marshal. Instead of returning to Hugoton, however, they decided to go deeper into No Man's Land seeking out anyone from Woodsdale. Meanwhile, Woodsdale's Sheriff Cross had organized his own posse to rescue Short: Robert Hubbard, Rolland T. Wilcox, Cyrus Eaton and Herbert Tonney, heading out about nine o'clock on the evening of the 24th in a pouring rainstorm.
Cross and his posse arrived in Voorhees about four hours later and ate at an all-night restaurant. Continuing on they arrived at the Goff Creek location where Ed Short had last been seen (unbeknownst to them Short and Housley were already en route back to Woodsdale). After learning that Short was no longer in the area they spent the rest of the day looking for Short, of course unsuccessfully. As night approached, Cross and his men decided to make their way back to Stevens County.
About nine o'clock that evening (the 25th) they came upon a camp of four men who had been cutting hay around the nearby dry lake bed (Wild Horse Lake). It was a good place to stop since both they and their horses were in need of rest. While the horses grazed they moved off about fifty yards from the haymakers' camp to eat, stretch out and sleep for awhile before continuing on. Cross, Hubbard and Tonney laid down near two haystacks while Eaton and Wilcox chose a hay wagon.
Not long afterwards Robinson and his friends surprised them and killed the sheriff and three of his deputies. After feigning death, Tonney, though seriously wounded, was able to make his way back to Voorhees. After details of the massacre became known to residents of Stevens County, the whole county was on edge and armed to the teeth. The mayor of Woodsdale implored Kansas Governor John Martin to act. Martin sent Attorney General S.B. Bradford to the scene of the crime.
Bradford observed the pools of blood where the men had been shot and verified witness statements, including Tonney's. Bradford was also convinced that the situation was indeed volatile. When asked if there was danger of further trouble he replied, "Yes; immediate danger. If one man from either town goes to the other, he will be killed, and this will precipitate a fight. Both towns are armed and patrolled, there being about 150 armed men at each place. They have rifle pits and pickets day and night." (Topeka State Journal, August 2, 1888)
Even though it was obvious that an act of cold-blooded murder had been committed, astonishingly no one was arrested – No Man's Land was out of Kansas state jurisdiction. Colonel Woods, however, worked for two years to find a way to bring the murderers to justice. Twelve men from Hugoton were indicted and tried in a Federal Court in Paris, Texas. Five were convicted of murder but the United States Supreme Court ordered a new trial, which never occurred.
In June of 1891, Colonel Woods was gunned down, shot and killed from behind by Jim Brennan, a deputy sheriff of a neighboring county. Brennan, a witness for the defendants in the Federal trial, surrendered himself to authorities in Liberal, Kansas but was never tried – the reason being the jury pool of Stevens County was so contaminated with partisans of both factions that it was impossible to seat an unbiased jury.
After Woods died, Woodsdale declined; the post office closed in 1910 and the townsite was sold off for taxes. By 1934 even the remains of Sheriff Cross and his men were moved to other locations. To this day, Hugoton remains the county seat.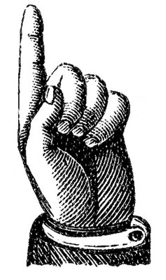 Did you enjoy this article?  Yes? Check out Digging History Magazine.  Since January 2018 new articles are published in a digital magazine (PDF) available by individual issue purchase or subscription (with three options).  Most issues run between 70-85 pages, filled with articles of interest to history-lovers and genealogists — it's all history, right? 🙂  No ads — just carefully-researched, well-written stories, complete with footnotes and sources.
Want to know more or try out a free issue? You can download either (or both) of the January-February 2019 and March-April 2019 issues here:  https://digging-history.com/free-samples/
Thanks for stopping by!