This cemetery was apparently a family cemetery on a plot of land owned by John W. Measles of Lavaca, Sebastian County, Arkansas since the first person buried there was John's son Emil who died in 1891 at the age of twenty-two.  How long it remained a private cemetery is unclear since there are several other people buried there who may or may not be related to the Measles family.
At the entrance is a sign which reads "Measles Memorial Public Cemetery."  The First Baptist Church of Lavaca is nearby and it appears that some of those interred in the cemetery were members of that congregation.  What caught my eye, of course, was the somewhat unusual cemetery name, specifically the surname "Measles."
After a bit of research, I've concluded that "Measles" was not the original spelling of this family name, nor am I certain how the name was originally spelled, although I'm leaning toward "Mizell". As the article unfolds you'll see the various spellings, but first some information about John W. Measles and his family.
John W. Measles
His tombstone indicates he was born in 1841 and 1850 census records show he was born in Lauderdale County, Tennessee to Miles and Elizabeth Mizells. In 1860 John was still residing with his parents, but for the census their names are spelled "Measles". Whether or not the spelling "evolved" to "Measles" over those ten years is unclear.
On November 11, 1861, J.W. Meazles enlisted in the Confederate Army for one year service in Company E of the 1st Confederate Cavalry, recruited by Captain C.H. Conner. For the muster roll dated April 30, 1862, he was listed as absent – "captured by the enemy near Paris, Tenn. 11 March 62 with horse & equipments."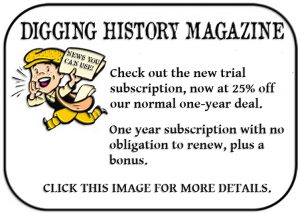 The Paris courthouse lawn was the staging area for several Confederate units. On March 11, 1862 General Ulysses S. Grant brought the Civil War to Paris, his troops numbering five hundred while the Confederates had four hundred on that day. The two sides battled for about thirty-five minutes until the Union troops retreated back to Paris Landing. Union casualties were four killed and five wounded and the Confederates sustained twenty casualties.
A record dated March 12, 1864 indicates that John resigned on October 1, 1862, perhaps following his release from captivity, but apparently returning to duty soon afterwards because from October 30, 1862 to April 30, 1863 John Measley had been reassigned away from his company – "absent at wagon train." Records indicate that John served as a teamster for the remainder of the war. He ("Jno Measels") was mustered out "in accordance with the terms of a Military Convention entered into on the 26th day of April, 1865," although the roll is undated. John had last been paid on November 1, 1863.
On May 29, 1867 J.W. Measells married Martha Caroline Norman in Lauderdale County. John was a farmer and by 1870 their first child Emil was two years old, born on March 18, 1868. John and Martha lived in Civil District 10 of Lauderdale County, his parents Miles and Elizabeth Mizells lived close by, according to the census six residences down the road.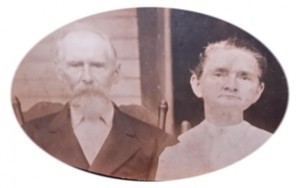 Between the 1870 and 1880 censuses the family migrated to Sebastian County, Arkansas. In 1880 J.W. and Martha Measels had four children: Emil A., Emma Dora, John Doniven and Sarah Anne. In 1884, their son Merritt Monroe was born. Emil married Lula Seward on December 19, 1888 and on January 14, 1891 he died – one family historian believes he fell from a horse. Shortly after his death, Lula discovered she was pregnant and named the baby "Emil A." after his father. Emil was the first person buried in the cemetery located on John's land in Lavaca.
John and Martha Measles were enumerated in Lauderdale County, Tennessee for the 1900 census, probably visiting Martha's eighty-two year old father F.T. [sp?] Morman [Norman]. Interestingly, a granddaughter (of Martha's father) named Thursday (sp?) Measles is listed as well, thirty-six years old and born in October of 1863. Whose child she was is unclear since John was away serving in the Civil War at that time and he and Martha didn't marry until 1867.
In 1910 John and Martha lived next door to Merritt in Lavaca and John was still farming at the age of sixty-nine. In 1911 Martha passed away, and according to Sebastian County death records John W. Measels died on November 14, 1914. Their daughter Emma Dora Kidd passed away on August 21, 1923 and is buried with her family in Measles Memorial Cemetery. Her husband Benjamin is buried there as are twin daughters Dorris and Dorothy who died in 1926 and 1928 respectively (born in 1925). Find-A-Grave notes that these are Emma's children, but according to Sebastian County death records she passed away in 1923, so perhaps Benjamin remarried (he died in 1939).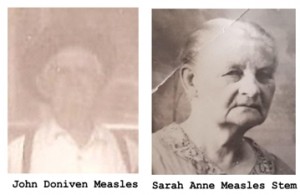 John and Martha's children John, Sarah and Merritt lived into their eighties and nineties, and with the exception of Merritt, were buried in the family cemetery (he is buried in Fort Smith). Merritt's infant son was born and died on January 12, 1910 and buried in Measles Memorial. The spouses of Sarah and John are buried there as well, but no sign of the mysterious "Thursday Measles" from the 1900 census.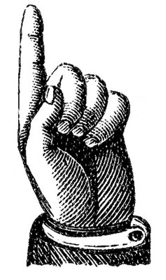 Did you enjoy this article?  Yes? Check out Digging History Magazine.  Since January 2018 new articles are published in a digital magazine (PDF) available by individual issue purchase or subscription (with three options).  Most issues run between 70-85 pages, filled with articles of interest to history-lovers and genealogists — it's all history, right? 🙂  No ads — just carefully-researched, well-written stories, complete with footnotes and sources.
Want to know more or try out a free issue? You can download either (or both) of the January-February 2019 and March-April 2019 issues here:  https://digging-history.com/free-samples/
Thanks for stopping by!