Boaz
There are several theories about the origins and meaning of the Boaz surname.  First of all, Boaz appears in scripture as a forename, the kinsman redeemer for Ruth, who later became her husband.  Thus it is possible that Christians in England took Boaz as a surname at some point.
The name, with various spellings such as Boas, Boase, Bost, Boasie, may have been a name given to someone who was boastful or vain.  If derived from the Old English word "bost" it would carry the meaning of "vaunt" or "brag".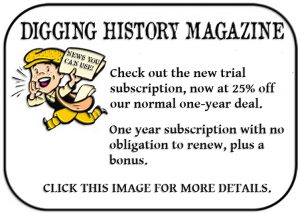 The earliest records include Walter Bost of County Oxford in 1279, Walterus dictus Bost of County Oxford in 1300, Walter Boost of County Sussex in 1327 and Richard de Boste listed on the Yorkshire Poll Tax in 1379.   According to House of Names, the name was first seen in Cornwall where a family seat had been held long before the Norman Conquest of 1066.
One of the earliest Boaz immigrants to America was Thomas Boaz.  However, family historians disagree as to when he was born, when he immigrated and when he died.  I'll discuss those differences below, including a biography of the family historian, Hiram Abiff Boaz, whose research has most recently been disputed.
Thomas Boaz
Many descendants of Thomas Boaz have apparently relied heavily on the research conducted and published by family historian Bishop Hiram Abiff Boaz, entitled Thomas Boaz Family in American with Related Families.
In his research, Hiram believed that Thomas was born in Scotland on September 21, 1721, migrated to Ireland where he applied to the government for land in Virginia in 1737.  He married Agnes in 1742 in Northern Ireland and in 1747 or 1748 settled in Pittsylvania County, Virginia where he owned 2800 acres.  According to Hiram, Thomas and Agnes had four children before immigrating to America and he died in Pittsylvania County in 1791.
More recently, family historian Robert V. Boaz concluded from his findings (The Boaz Family: Ancestors and Descendants) that Thomas was born around 1714 in Virginia and died in 1780 in Buckingham County, Virginia.  Robert believes that Thomas married Elenor Archdeacon in 1736, she having been born about 1718 in County Kilkenny, Ireland and immigrating with her parents in the 1730's.  The two historians seem to agree on the children's names, just not entirely as to where and when they were born:
Thomas – ca. 1737 in Goochland County, Virginia (Hiram: 1743 in Ireland)
Archibald – ca. 1739 in Goochland (Hiram: 1744 in Ireland)
Edmond – ca. 1741 in Goochland (Hiram: 1745 in Ireland)
Daniel – ca. 1743 in Goochland (Hiram: 1746 in Ireland)
Gemima – ca. 1745 in Albemarle County (Hiram: 1747 in Ireland)
Polly – ca. 1747 in Albermarle (Hiram: 1753 in Albermarle)
James – May 20, 1749 in Albermarle (Hiram: same)
Shadrach – ca. 1751 in Albermarle (Hiram: same)
Meshack – ca. 1753 in Albermarle (Hiram: 1753 in Albermarle)
Agnes – ca. 1755 in Albermarle (Hiram: same)
Eleanor – ca. 1757 in Albermarle (Hiram: same)
Abednego – February 6, 1760 in Albermarle (Hiram: same)
Robert's research seems to adequately dispute previously published research, although I didn't have access to Hiram's book.  The most recent research findings indicate that Thomas received land grants in Goochland County at various times.  Records show that Thomas deeded land to his son Thomas, Jr. in Albermarle County and kept back 500 acres for himself.  When Thomas' land became part of Buckingham County in 1761 his name appeared in the 1764 List of Tithes.
Although Thomas was too old to fight in the Revolutionary War he had been appointed Surveyor of Roads, in addition to taking the Oath of Allegiance.  These two historical facts entitle his descendants to membership in the D.A.R.
Another family historian found a record of Archibald Boas being tried and acquitted for murder in April 1785 session of the General Court in Buckingham County.  Whether this was Thomas' son is not entirely clear, however.
I found it interesting that Thomas named three of his sons Shadrach, Meshack and Abednego, which reminds me of one of the most popular Tombstone Tuesday articles about Shadrack, Meshack and Abednego Pierson (triplets).  In case you missed it, you can read it here.
I also wrote a Tombstone Tuesday article on another Shadrach, a Boaz, who was Thomas' great grandson.  You can read that one here.
Bishop Hiram Abiff Boaz
Hiram Abiff Boaz was born on December 18, 1866 in Murray, Kentucky to parents Peter Maddox and Louisa Ann (Ryan) Boaz.  The family moved to Tarrant County, Texas in 1873 where Hiram received his education.  After graduating from Sam Houston Normal Institute in 1887 he taught school in Fort Worth.
At the age of twenty-three Hiram was licensed to preach and ordained in the Methodist Episcopal Church in 1891.  That year he also enrolled in Southwestern University in Georgetown, Texas where he graduated with a Bachelor of Science degree in 1893 and a Master of Arts degree in 1895.  He married Carrie Brown, daughter of a Methodist preacher, in 1894 and together they had three daughters.
Until 1902 he pastored churches in Fort Worth, Abilene and Dublin.  In 1902, at the age of thirty-six, he was elected President of Polytechnic College (now Texas Wesleyan University), serving until 1911.  While serving at Polytechnic College, Hiram and some of his fellow Methodists began to ponder the establishment of a major Methodist university, intending it to be the finest Methodist university west of the Mississippi.  At that time, Southwestern University, his alma mater, was the oldest Methodist university in Texas, having been established in the 1870's.
Hiram proposed that Southwestern be moved to Fort Worth and transformed into his vision of renowned Methodist university and located in a major metropolitan area.  Southwestern and Polytechnic could be merged into a Methodist university and be located in Georgetown.  The proposal was not favorable to Georgetown residents, however.  With that rebuff from Southwestern and Georgetown, a new proposal led to the founding of Southern Methodist University in 1911.
The school opened its doors in the fall of 1915 with the former president of Southwestern University, Robert Hyer, serving as SMU's first president.  Although some people believed the honor of being the first president belonged to Hiram, he instead served as vice-president until 1913, in charge of raising much needed funds for the new university.  By this time Polytechnic College had become Texas Wesleyan University, where he returned to serve as president.
In 1920 Hiram Boaz was elected to succeed Hyer as president of SMU.  Although he served only two years in the presidency, his focus on reducing the school's debt and building up its endowment funds was highly successful.  He raised over one million dollars during his short tenure.  In 1922 he was elected to the office of Methodist bishop and resigned the presidency of SMU.
His duties as bishop included church work overseas and overseeing the Arkansas and Oklahoma Conference until 1930.  From 1930 until his retirement in 1938 he worked with Texas and New Mexico conferences.  Even in retirement, Hiram intended to continue working to promote SMU, raising several million dollars.  In 1956 a men's dormitory, Boaz Hall, was named in his honor.  The chairman of the Board of Trustees remarked at the ceremony, "If one university is ever the lengthening shadow of one man, the university would be this one and the man, Bishop Hiram A. Boaz."
Hiram was an avid sports fan and even into his nineties attended SMU football games.  In January of 1962 he died at the age of ninety-five.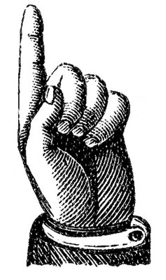 Did you enjoy this article?  Yes? Check out Digging History Magazine.  Since January 2018 new articles are published in a digital magazine (PDF) available by individual issue purchase or subscription (with three options).  Most issues run between 70-85 pages, filled with articles of interest to history-lovers and genealogists — it's all history, right? 🙂  No ads — just carefully-researched, well-written stories, complete with footnotes and sources.
Want to know more or try out a free issue? You can download either (or both) of the January-February 2019 and March-April 2019 issues here:  https://digging-history.com/free-samples/
Thanks for stopping by!