Hiram Hezekiah Leviticus "Hez" Luttrell was born on July 19, 1867 in Lincoln County, Tennessee to parents Newton and Juliana Howard Luttrell.  Newton had served in the Civil War in the 41st Tennessee Infantry and was captured on February 16,1862 at the Battle of Fort Donelson (Tennessee), a decisive victory for the Union.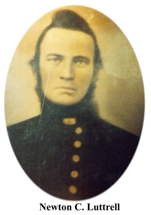 Newton and his wife and seven children moved to Washington County, Arkansas in 1872. On January 1, 1890 Hezekiah married Mary Margaret "Mollie" Roberts Luttrell, the widow of his older brother James. James had married Mollie in 1879 and in 1882 was found dead on a ranch in Grayson County, Texas. Mollie returned to her family home in Arkansas and gave birth to their son Wiley Newton Luttrell.
Hezekiah and Mollie lived for a time in Arkansas but one family historian believes that by 1895 they had moved to Oklahoma, possibly Marshall County since it appears that is where Newton lived at the time of his death (which is unknown). It is believed that Hezekiah and Mollie had perhaps as many as six or seven children; however, only two survived to adulthood (in addition to Mollie and James' son Wiley Newton). Sarah Alabama was born on October 6, 1896 and Elmer Forest on October 19, 1899, both presumably born in Marshall County, Oklahoma.
It is unclear when Hezekiah and Mollie left Oklahoma since no records can be found of their whereabouts between 1900 and 1910. They were enumerated in Wheeler County, Texas in the 1910 census as: Hes Luttrell, Ollie, Balma and Elmo (or translated, Hez, Mollie, Sarah "Bamma" and Elmer). Apparently, Hezekiah had received little schooling because according to the 1910 census he could neither read nor write. Wiley Newton, who went by Newt, lived next door to them with his wife, two young daughters, stepson and mother-in-law.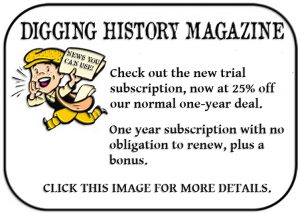 Elmer married LeLand Priscilla Fee in 1919 and Sarah married Jesse Godwin around 1920. Wiley Newton had moved back to Oklahoma in 1912 or 1913 and he died there on January 29, 1919, buried in the same Marshall County cemetery as his grandfather Newton. Hezekiah and Mollie remained in Wheeler County until their deaths. Mollie died on September 17, 1928 and was buried in the Mobeetie Cemetery. In 1930 Hezekiah was living alone and still farming.
Sarah "Bamma" Luttrell Godwin passed away on April 16, 1934 and was also buried in the Mobeetie Cemetery. Presumably, Hezekiah continued to farm until his death in 1937. On the way to the mail box one day in January, he was tragically killed by a hit and run driver. He was buried next to Mollie in Mobeetie Cemetery.
Wheeler County
Here's a little history bonus I discovered while researching today's article. Wheeler County became the first county organized in the Texas Panhandle on April 12, 1879 and in 1880 Mobeetie (formerly a camp named Sweetwater) was designated as the county seat. Ranching drove the local economy until the early 1900's when land began to be cultivated for farming. In 1910 there were over five thousand county residents and the county seat had been moved to Wheeler in 1907. Perhaps opening the county to farming was what drew Hezekiah to settle there. By 1930 cotton would become the most important crop, with over 93,000 acres planted.
In 1920 Texas sued the state of Oklahoma on the grounds that surveys conducted in 1858 and 1860 had incorrectly placed Oklahoma's border, the 100th meridian, about one-half mile too far west. Of course, this would not just involve the border county of Wheeler, but the entire eastern Texas Panhandle strip (134 miles) which borders Oklahoma. The adjustment would require somewhere between 3,600 and 3,700 feet to make it true to the 100th meridian. According to Texas History Online, "One Oklahoma resident complained that she had not moved a foot in forty-five years but had lived in one territory, two states, and three counties."
In 1927 the United States Supreme Court ordered Samuel S. Gannett to re-survey the meridian. It was an arduous task that took until 1929 to complete. Gannett worked at night, placing concrete markers at every two-thirds of a mile, to avoid the scorching heat of the day. In 1930 the Supreme Court was satisfied that Gannett's survey was accurate, but apparently Oklahoma was not.
In 1931 the state of Oklahoma tried unsuccessfully to buy back the strip of land that had officially been taken away the year before. This border dispute was probably tame in comparison, however, to the other border dispute with Texas in 1931, the Red River Bridge War (read about it here), although Oklahoma claimed to have won that one.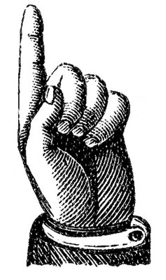 Did you enjoy this article?  Yes? Check out Digging History Magazine.  Since January 2018 new articles are published in a digital magazine (PDF) available by individual issue purchase or subscription (with three options).  Most issues run between 70-85 pages, filled with articles of interest to history-lovers and genealogists — it's all history, right? 🙂  No ads — just carefully-researched, well-written stories, complete with footnotes and sources.
Want to know more or try out a free issue? You can download either (or both) of the January-February 2019 and March-April 2019 issues here:  https://digging-history.com/free-samples/
Thanks for stopping by!