Today's surname is another that is somewhat unique and thought to be a variant of the more common Gifford surname.  It is believed to be an old French name introduced after the Norman Conquest of 1066 and found especially in the northern counties of Yorkshire and Lincolnshire.
The Old French term "giffard" means "chubby-cheeked" or "round-faced person".  Another theory is that "giffard" is a derogatory form of "giffel," which means "jaw."  One of the first instances of the surname was recorded in the Domesday Book of 1086 as Walter Gifhard.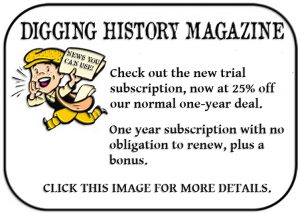 Modern variations of the surname include Giffard, Gifford, Jefferd, Jefford, Gofford, Gofforth, Gayforth and many more. According to The Internet Surname Database, the variations with "th" are the result of mistaken etymology from the Olde English "ford" which in Middle English was recorded as "forth." The first recorded spelling of this surname was the christening record of Richard Gofforth on April 4, 1550 in Yorkshire.
One of the early American immigrants, William Goforth, was born in Yorkshire and believed to have been a grandson of George Tuttle Goforth of Yorkshire, according to The Goforth Genealogy. I was intrigued by Canadian Jonathan Goforth's story as the first missionary to represent the Presbyterian Church of Canada in China – what an appropriate name for a missionary!
William Goforth
William Goforth was born in 1631 in Yorkshire to parents Miles and Mary Goforth. Many Goforth family historians believe William had two wives, the first bearing him a son named Aaron (her name is unknown) who was born in 1660. William then married Anne Skipwith in 1662.
Sometime in the 1650's William became a Quaker, as did Anne and her widowed mother, Honora Saunders Skipwith. Notably, Honora was a Quaker martyr in 1679, dying as a prisoner in York Castle. Perhaps William and Anne met at one of the Quaker meetings held in Yorkshire.
Late in the summer of 1677 William and Anne, along with their six children, boarded the Fly-Boat "Martha" and immigrated to America, arriving on October 28, 1677. The settlers were destined for a new Quaker colony in New Jersey, later the Burlington area and about thirty miles from where William Penn founded Philadelphia in 1682.
Quakers left England because of religious persecution, but upon arrival in the colonies found that the Puritans had written laws to keep them out of New England. Thus, there were at that time few places where Quakers were welcome. The Puritans regularly persecuted people of other faiths, yet seemed to be particularly disdainful of the Quaker faith. For more background on the persecution of Quakers by Puritans, see this article.
Soon after arriving, William purchased a lot on Burlington Island, located in the Delaware River, and a small tract of farming land on the mainland. The children of William and Anne were George, William, John, Susannah, Miles, Zachariah and Thomas (believed to have been born around 1677 so perhaps soon after their arrival).
Tragically, William died in 1678 and Anne would later marry a widower by the name of William Oxley (Anne Skipwith Goforth Oxley – quite a name).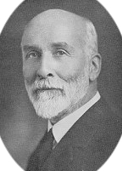 Jonathan Goforth was born on February 10, 1859 in Oxford County, Ontario to parents Francis and Jane Goforth. His parents had immigrated to Canada from England following their marriage, and Jonathan was the seventh of their eleven children. His parents were poor and their children were expected to work on the family farm six months out of each year. Nevertheless, Jonathan was able to keep up with his studies and excel. His mother taught him how to pray and memorize scriptures.
At the age of fifteen his father placed him in charge of another farm located about twenty miles from the family home. Leaving it to Jonathan's care, his father would return later in the summer to inspect. When his father came in the fall he found fields full of ripening grain. Jonathan would later relate his father's approval was indicated by a smile. In turn he would use the story to convey a Christian message: "That smile was all the reward I wanted. I knew my father was pleased. So will it be, dear Christians, if we are faithful to the trust our Heavenly Father has given us. His smile of approval will be our blessed reward."
Jonathan became a Christian at the age of eighteen as a result of the ministry of Reverend Lachlan Cameron. Although his goal in life had been to become a lawyer, he instead became involved in his church. After hearing Dr. George McKay, a missionary to Formosa, Jonathan answered the call to missionary service. To prepare he enrolled at Knox College in Toronto, a theological institution later affiliated with the Presbyterian Church of Canada.
Jonathan the poor farm boy was ridiculed for his handmade clothing. To remedy the situation he purchased fabric for a local seamstress to create a more fashionable wardrobe. His classmates learned of his plan and one night forced him to parade up and down the hallway while they mocked him. He prayed for strength to endure and years later would still lament that such a thing could happen at a Christian college.
During his time at Knox he evangelized in the slums of Toronto and it was there he learned to trust God for his every need, for often he would be down to his last penny. God was faithful, however. During his mission work Jonathan met Rosalind Bell-Smith, she of a cultured and well-to-do Toronto family. Her first impression may have been the shabbiness of his dress, but a few days later she would find reason to look beyond the outward appearance. While attending a meeting she picked up Jonathan's heavily marked-up Bible, almost in shreds from heavy use. At that point, she decided that he was the man she wanted to marry.
A few months later Rosalind accepted Jonathan's marriage proposal with no stipulations except that she made him promise that he would always put the Master's work ahead of her. Little did she know what that meant – instead of spending money on an engagement ring, Jonathan decided to purchase Christian tracts for China. The couple married on October 25, 1887 and on February 4, 1888 sailed to China for their first missionary assignment under the auspices of the Presbyterian Church of Canada. Their commission was to pioneer work in the North Honan Province.
Not long after their arrival, their hut burned down along with all their possessions, even their wedding gifts and photographs. Before they had reached the province, Jonathan received a message from Hudson Taylor, another (famed) missionary to China, warning him of great obstacles ahead and the need for divine help. The burning of their home was the first of many trials the Goforths would endure.
As with any missionary endeavor the Goforths experienced difficulties adapting to the culture, often separated from one another for long periods of time. Five of their eleven children were buried in China. Another struggle was learning the Chinese language. Although he studied diligently Jonathan seemed to make little progress, yet he was undeterred.
His attempts at preaching weren't well received by the Chinese – they couldn't understand him. Yet Jonathan believed he had been called to reach the Chinese people for Christ. One day he picked up his Chinese Bible, went to the chapel and began to preach in fluent Chinese, astounding his audience. Jonathan had expected God to provide a miracle and He did! He discovered two months later that Knox College students held a special prayer meeting "just for Goforth" – it was at the precise time he was able to suddenly master the Chinese language!
Jonathan and Rosalind opened their home to the Chinese and ministered to them there. During one period of time some twenty-five thousand men and women passed through their home and he was able to preach to them. Jonathan would speak to the men and Rosalind would meet with the women in the courtyard. It was a unique approach for they had no plans to build schools or hospitals as was the practice of many missions.
Jonathan was also an itinerant minister, traveling to villages and away from his family for weeks at a time. In 1900 their daughter Florence was stricken with meningitis and died. Soon after her death they were forced to flee the Boxer Rebellion. They made their way to Shanghai by cart and then boat. One of the children fell ill and along the way they heard cries of "kill these foreign devils." At one point they were attacked with a barrage of stones, and as Jonathan stepped forward to reason with his attackers, he was struck with a sword and wounded severely but managed to escape. After reaching Shanghai they returned to Canada until the rebellion subsided.
The Goforths returned to Honan in 1901, but Jonathan's ministry, inspired by accounts of revival in Wales, would evolve into that of evangelist and revivalist. His firebrand-style ministry in Korea and later in Manchuria was well received. He continued ministering in Manchuria until departing China in 1934.
Although blind and in failing health when he left China, Jonathan continued his ministry in Canada for the next two years until he passed away on October 8, 1936. On the last Sunday before he died Jonathan Goforth preached four times. Congregants gave the following impression:
As Mr. McPherson led Dr. Goforth into the pulpit he walked with firm step, head erect, and face aglow with the joy of Christ, the sightless eyes were turned upward as if he could see. The congregation listened with marked attention and stillness as with radiant joy, as seeing the Lord he loved, he delivered his address in the power of the Spirit.
Rosalind passed away in 1942 and both are buried in the Mount Pleasant Cemetery in Toronto. Their joint tombstone reads: "They glorified God and loved man."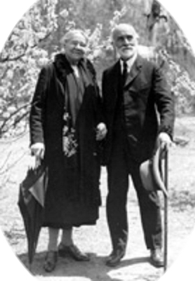 Often criticized for his fiery delivery and "emotionalism", Jonathan would say, "I love those that thunder out the Word. The Christian world is in a dead sleep. Nothing but a loud voice can awake them out of it."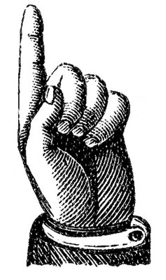 Did you enjoy this article?  Yes? Check out Digging History Magazine.  Since January 2018 new articles are published in a digital magazine (PDF) available by individual issue purchase or subscription (with three options).  Most issues run between 70-85 pages, filled with articles of interest to history-lovers and genealogists — it's all history, right? 🙂  No ads — just carefully-researched, well-written stories, complete with footnotes and sources.
Want to know more or try out a free issue? You can download either (or both) of the January-February 2019 and March-April 2019 issues here:  https://digging-history.com/free-samples/
Thanks for stopping by!