Zebulon Frisbie was born July 4, 1801 in Orwell, Bradford County, Pennsylvania to parents Levi and Phebe (Gaylord) Frisbie.  Phebe's father, Aaron Gaylord, had been slain at the Battle of Wyoming on July 3, 1778.  Levi was a private in the Connecticut militia and it's uncertain as to whether he served in the Revolutionary War beyond his service in the state militia.  One family history source states that Levi and his brother Abel were accused of sympathizing with the British in 1777, although both were later exonerated.
Around 1800 Levi and Phoebe and their four children moved to Bradford County, Pennsylvania where Zebulon, their sixth child (one had died), was born in 1801. His siblings were: Chauncey, Levi Randall (died at birth), Laura, Catherine and Levi, Jr. Zebulon was named after his grandfather Zebulon Frisbie.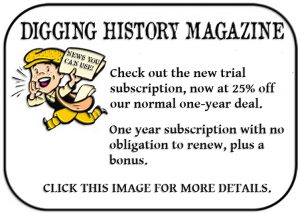 The journey from Connecticut to Pennsylvania was arduous since much of the land at that time was untamed wilderness. The Frisbies, although of Puritan descent and Episcopalian, helped found the Orwell Hill (Presbyterian) Church in 1803. According to The History of Bradford County, Pennsylvania, Levi was the first tanner in the county and "a man of splendid physique." Zebulon, the youngest child, learned his father's trade, joining his brother Chauncey later to take over Levi's business. After a time, however, they sold the tannery and farmed.
Zebulon married Polly Goodwin on December 4, 1828. Although Polly was eleven years younger than Zebulon and had been born in Connecticut, she came to Bradford County to live with her uncle James Cowles at the age of six after being orphaned. Zebulon and Polly had ten children: Addison Cowles (1829); Warren Rush (1831); William Lawson (1834); Chauncey Montgomery (1837); Eliza Maria (1839); Ruby Hannah (1843); Orrin Goodwin (1845); Emily Phebe (1847); Mary Ellen (1849) and Olin Gaylord (1852). Eliza Maria, Orrin Goodwin and Emily Phebe died in early childhood.
Zebulon farmed Levi's property and, as evidenced by the 1840 and 1850 censuses, he cared for his elderly parents. In 1840 Levi and Phebe were living with him. By 1850 only his mother remained with his family as Levi had passed away in 1842. In addition to his work as a farmer, Zebulon participated in the civic affairs of his community, serving eighteen years as a Justice of the Peace, and from 1868-1873 serving as an Associate Judge of the Bradford County Court.
Zebulon was an elder in the Orwell Hill Church for many years, and according to one family historian, "was a man without ostentation, of exemplary life, genial and sociable and highly respected by his fellow citizens." Politically he was a Whig and upon that party's demise joined the Republican Party, "an ardent supporter of its principles."
In 1860 six of their children were still living at the family farm. By 1870 only their two youngest children Mary Ellen and Olin remained at home. Chauncey and his wife Emogene were also enumerated in the same household that year. Mary Ellen may have been their only child to remain single. In 1880 at the age of twenty-nine she was living with them and perhaps caring for her aged parents, in addition to her occupation as a dress maker.
Zebulon became ill in August of 1881 and on the 29th, ten hours after being stricken, he passed away. According to The History of Bradford County, Pennsylvania, "his loss was sorely felt in all sections of the county." Polly lived a few more years and passed away on April 17, 1887. They are buried in the Darling Cemetery in Orwell.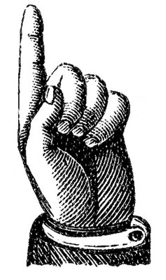 Did you enjoy this article?  Yes? Check out Digging History Magazine.  Since January 2018 new articles are published in a digital magazine (PDF) available by individual issue purchase or subscription (with three options).  Most issues run between 70-85 pages, filled with articles of interest to history-lovers and genealogists — it's all history, right? 🙂  No ads — just carefully-researched, well-written stories, complete with footnotes and sources.
Want to know more or try out a free issue? You can download either (or both) of the January-February 2019 and March-April 2019 issues here:  https://digging-history.com/free-samples/
Thanks for stopping by!