Even though these surnames share the same Scottish origin, the family crests are distinct and different.  "Hutchins", "Hutchings" and "Hutchinson" are variations of a name first used by Viking settlers in ancient Scotland, all derived from a diminutive form of Hugh, or "Huchon."  "Hutchinson" would, of course, mean "son of Hugh."
According to the web site "Forbears" these surnames are distributed as follows:  Hutchings is found in the south and west of England, mainly Somerset, while Hutchinson is confined to the north, especially County Durham and frequent in Northumberland, Cumberland and in North and East Ridings.
During the reign of Edward III (1327-1377) records mention John Huchoun of Somerset and Isota Huchon of Wiltshire.  Willelmus Huchon was listed in the Yorkshire Poll Tax of 1379.  Later, similar names appear in Scotland: James Huchonsone (Glasgow, 1454); John Huchonson (Aberdeen, 1466); William Huchison (Ardmanoch, 1504).  Two brothers, George and Thomas Hutcheson, founded a hospital in Glasgow in the 1600's.1   Spelling variations include: Hutcheon, Hutchon, Houchin, MacCutcheon, MacQuestion and many more.2
Update:  I received some comments on this article which shed more light on this surname, its origins and its variations.  Please refer to those comments made on 05 May 2016 below.  One thing I've found when researching surnames — everyone has an opinion as to origin and the sources I used originally may or may not have correctly represented the origins of the surname (one reason why I don't do many Surname Saturday articles of late).  I have also updated the paragraph above with two footnotes (at the time I wrote the article I did not have footnote capability). Originally, the article was written as part of a six-story arc on The Last Men of the Revolution (see William Hutchings below).  Thanks to the reader who stopped by and commented to shed more light on this surname.  — Sharon Hall (05 May 2016)
Following are the stories of a few American families bearing these surnames.  I include a story of an early Hutchins just because of his unusual forename.  Also included is the story of one of the remaining six veterans of the Revolutionary War who were photographed and interviewed for Reverend Elias Hillard's 1864 book, The Last Men of the Revolution.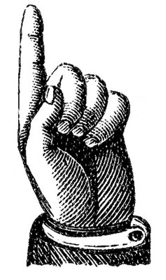 This entire article has been enhanced and published in the May 2018 issue of Digging History Magazine.  Should you prefer to purchase the article only, contact me for more information.  I invite you to check out Digging History Magazine.  Since January 2018 new articles are published in a digital magazine (PDF) available by individual issue purchase or subscription (with three options).  Most issues run between 70-85 pages, filled with articles of interest to history-lovers and genealogists — it's all history, right? 🙂  No ads — just carefully-researched, well-written stories, complete with footnotes and sources.
Want to know more or try out a free issue?  That's easy if you have a minute or two.  Here are the options (choose one):
Scroll up to the upper right-hand corner of this page, provide your email to subscribe to the blog and a free issue will soon be on its way to your inbox.
A free article index of issues is available in the magazine store, providing a brief synopsis of every article published in 2018.  Note:  You will have to create an account to obtain the free index (don't worry — it's easy!).
Contact me directly and request either a free issue and/or the free article index.  Happy to provide!
Thanks for stopping by!