Chisolm
The Chisholm surname is Scottish and first recorded in thirteenth-century Roxburghshire, Roxburgh, the county that borders the English counties of Cumberland and Northumberland:
John de Chesehelme (1254)
John de Chesolm (1296)
It is a border name arising from the barony of Chisholme in Roberton, Roxburghshire.  Some believe that the name was originally de Chesé and later "holme" was added when a Norman ancestor married a Saxon heiress, which might explain the two earliest spellings noted above. Spelling  variations include: Chisholm, Chissolm, Chisham, Chisholme, Chism, Chisolm, Chisolt, Chissum, and others.
Adam Chisholme, who immigrated to America in the eighteenth century, did not choose to make the ocean voyage, but rather was transported as an indentured Jacobite prisoner.
Adam Chisholme
According to A Dictionary of Scottish Emigrants to the U.S.A., Adam Chisholme was transported on the Elizabeth and Anne, departing from Liverpool on either June 28 or July 28, 1716, and the ship arriving in Virginia sometime in late 1716.   Family historians believe Adam was born circa 1695 in Scotland.  He fought in the Jacobite uprising of 1715, or the "Fifteen" as it was also called, in support of an attempt to restore the Stuart monarchy to power in England.
The Jacobites, or "trouble makers" as they were labeled, failed and their punishment was banishment to the American colonies or the Caribbean Islands where they would be indentured servants for seven years.  Over six hundred prisoners were transported in 1716 (another group would follow years later after the 1745 uprising).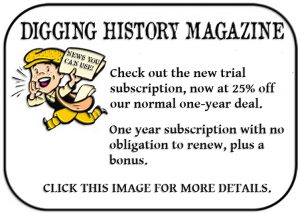 It is believed that Adam was possibly indentured to William Morris of Hanover County, Virginia since Adam was a beneficiary named in Morris' will in 1745.  Records indicate that the majority of Jacobite prisoners were sent to the southern colonies, with Virginia receiving the most.  North and South Carolina were both in need of white settlers and also accepted many prisoners.
After his indentured service was fulfilled, Adam married in 1725 and had three sons and one daughter.  He died in Hanover circa 1756.  For years the descendants of Adam Chisholme spelled their names either Chisholme, Chisholm or Chisolm.  Some who migrated to South Carolina changed the spelling to Chism.
Although the Chisholm surname is of Scottish origins, many Scots, Irish and English who immigrated to America intermarried with the Cherokee and other tribes.  Such was the case of Jesse Chisholm.
Jesse Chisholm
Jesse Chisholm was born in either 1805 or 1806.  It's certain that his father was Ignatius Chisholm, a merchant and slave trader of Scottish descent who worked in eastern Tennessee in the 1790's.  What is uncertain is the name of Jesse's mother, a Cherokee woman and a relative of Chief Corn Tassel who had been killed in 1788.  Some believe that Jesse's Cherokee heritage dates back to his grandfather Captain John D. Chisholm marrying a Cherokee woman.  After studying various family history theories, the first theory of his father marrying a Cherokee woman seems more plausible, although Ignatius and the unknown Cherokee appear to have parted ways later (before 1810 perhaps).  Nevertheless, Jesse Chisholm's striking features seem to indicate Cherokee heritage.
It is believed that Jesse was taken by his mother to Arkansas as part of the band of Cherokee led by Chief Tahlontskee in 1810.  According to the Oklahoma Historical Society, Jesse was a member of a party searching for gold along the Arkansas River in 1826.  In 1830 "he helped blaze a trail from Fort Gibson to Fort Towson, and in 1834 he was a member of the Dodge-Leavenworth Expedition, which made the first official contact with the Comanche, Kiowa and Wichita near the Wichita Mountains in southwestern Oklahoma."
In 1836 he married the fifteen year-old daughter of Indian trader James Edwards, Elizabeth, who may have been part Creek Indian.  They settled in the Creek Nation in current day Hughes County, Oklahoma where Jesse established a trading post.  It appears that Jesse and Elizabeth had at least two children, sons Frank and William.  Elizabeth died in 1845 or 1846.
Jesse was a successful trader and fluent in English as well as fourteen Indian dialects.  His work as both a trader, scout and interpreter was carried out in Indian Territory, Texas and Kansas.  He was acquainted with Sam Houston (Houston married Jesse's aunt) who commissioned Jesse to contact the Indian tribes of West Texas.  He was also instrumental in bringing other Indian groups to various councils to negotiate agreements with white settlers.
By 1858 Jesse confined his work to western Oklahoma and expanded his trading operations in Oklahoma and established one post in Wichita, Kansas.  His routes took him to Indian villages and U.S. army posts.  During the Civil War, Jesse first worked with the Confederate Army, but by 1864 he was working as an interpreter for the Union and living in Wichita.
He continued trading and in 1865 Jesse and James Read loaded wagons in Fort Leavenworth and blazed a trail, establishing a trading post at Council Grove, near present-day Oklahoma City.  The route became popular and was later named the Chisholm Trail.  The trail would become especially vital to Texas cattlemen who wanted to sell their herds to eastern markets for greater profits.
In 1867 Joseph McCoy built stockyards in Abilene, Kansas, and O.W. Wheeler was the first Texas cattleman to herd steers (2,400) from Texas to Abilene.  Before it was closed in 1885 more than five million cattle and a million mustangs would be herded across the Chisholm Trail.  Interestingly, Jesse Chisholm never drove any cattle over the trail named after him.
Jesse continued his work as a negotiator and interpreter.  On March 4, 1868 he died of food poisoning – rancid bear meat – at Left Hand Spring, near present-day Geary, Oklahoma.  It appears that his grave is located in a field.  The inscription on his gravestone reads: "No one left his home cold or hungry."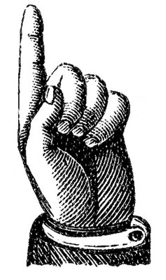 Did you enjoy this article?  Yes? Check out Digging History Magazine.  Since January 2018 new articles are published in a digital magazine (PDF) available by individual issue purchase or subscription (with three options).  Most issues run between 70-85 pages, filled with articles of interest to history-lovers and genealogists — it's all history, right? 🙂  No ads — just carefully-researched, well-written stories, complete with footnotes and sources.
Want to know more or try out a free issue? You can download either (or both) of the January-February 2019 and March-April 2019 issues here:  https://digging-history.com/free-samples/
Thanks for stopping by!