There are two theories as to the origins of the Waldo surname.  One source believes the surname is Low German, the name having first been seen there in the thirteenth century along the Franconian-Bavarian border.  It is believed that the name is one of the oldest in Germany and also belongs to some of the wealthiest landowners of that time.  The family's ancestral castle was named Waldau.  Spelling variations for this surname of Germanic origins include Waldau, Waldauer, Waldov, Waldow, Zumwalt and others.
The second theory points to a baptismal name which meant "son of Walter" and derived from the Old Norman name "Valporfr". Early records list someone (without surname) in the Domesday Book of 1086 as "Walteif." Later Adam Walthef was recorded in Yorkshire in 1219 and Thomas de Walthe was recorded in Sussex in the next century. Spelling variations include Walthew, Waldie, Walde, Watthey, Waddy, Wealthy and Wilthew.
Peter Waldo
One of the early historic figures bearing this surname was Peter Waldo, a merchant who later became a minister in Lyon (France). The Christian sect he founded, the "Waldensians", adhered to a strict interpretation of scriptures as well as advocating voluntary poverty.
Another minister made his mark on American history after living to be one of only six remaining Revolutionary War veterans to be interviewed and photographed for a history book published in 1864, entitled The Last Men of the Revolution.
Daniel Waldo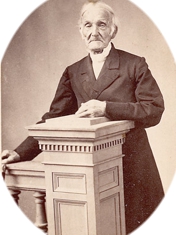 Daniel Waldo was born on September 10, 1762 in Windham, Connecticut to parents Zacheus and Tabitha (Kingsbury) Waldo. He was the ninth of thirteen children. His great-great grandfather, Deacon Cornelius Waldo, was one of the earliest Waldos to arrive in America, landing at Ipswich, Massachusetts in 1654. Daniel's great-grandmother was an Adams with direct ties to the family of Presidents John and John Quincy Adams.
In 1778, at the age of sixteen, Daniel joined the Continental Army. The following year he was taken prisoner by the Tories in Horseneck, Connecticut. He was later taken to New York along with other members of him company. There they were imprisoned in Sugar House, a sugar refinery, but released in a prisoner exchange two months later.
Around the age of twenty Daniel became a Christian and decided to devote his life to ministry. He enrolled at Yale University and graduated in 1788 with an M.A. in theology. He was licensed to preach the following year on October 13, 1789 and on May 24, 1792 was ordained. He married Nancy Hanchett and together they had five children. However, in 1805 she became insane but lived until 1855. Daniel would later remark, "I lived fifty years with a crazy wife."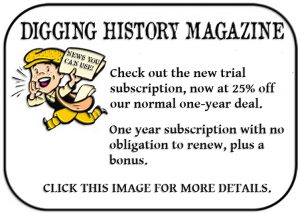 He continued serving as both a minster and missionary and in 1856, at the age of ninety-four, was appointed as Chaplain of the House of Representatives. During his tenure he officiated at the funeral of Preston Brooks who famously assaulted fellow representative Charles Sumner on the House floor over the issue of whether Kansas would be admitted as slave or free state (click here to read an article addressing the controversy). During his tenure with Congress, Daniel Waldo spent a lot of time reading, and was heard to say of congressional proceedings that he didn't wish to hear "the quarrels in the House."
Although he believed that the Union Army would prevail in the Civil War and he deemed President Lincoln an honest man, though not decisive enough, "he thought that the leaders of the rebellion should be dealt with in such a manner that no one would dare, in the future, to repeat the experiment." In his closing years, Daniel lived with his eldest son while still serving as the House Chaplain. After falling down a flight of stairs, Daniel Waldo died on July 30, 1864, just a few weeks short of his 102nd birthday.
Another minister, Elias Hillard, had earlier set out to locate the last six surviving veterans of the Revolutionary War, all of them over the age of one hundred. The nation was still fighting the Civil War, but Hillard was determined to interview the six veterans and photograph them. At the time, Hillard remarked, "our own are the last eyes that will look on men who looked on Washington; our ears the last that will hear the living voices of those who heard his words." Daniel Waldo was one of the six remaining veterans, although he never met or saw George Washington in person.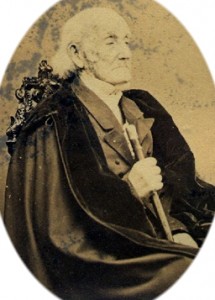 Hillard wrote of Daniel's philosophy of life, perhaps his secret to longevity:
In his personal habits, Mr. Waldo was very careful and regular. His standing advice was to "eat little." He drank tea and coffee. The control of the temper he deemed one of the most important conditions of health, declaring that a fit of passion does more to break down the constitution than a fever. His mental vigor he retained wonderfully to the last. His memory was excellent, differing from that of most aged people, in that he retained current events with the same clearness as the earlier incidents of his history.
To close his sketch of Daniel Waldo, Elias Hillard quoted a friend of Daniel's:
Mr. Waldo possessed naturally a clear, sound, well balanced mind, with little of the metaphysical or the imaginative. He was a great reader, eagerly devouring every work of interest that came within his reach. His spirit was eminently kind and genial, and this, united with his keen wit and large stores of general knowledge, made him a most agreeable companion.
He was one of the most contented of mortals. Though he experienced many severe afflictions, and had always from an early period of his ministry one of the heaviest burdens of domestic sorrow resting upon him, his calm confidence in God never forsook him, nor was he ever heard to utter a murmuring word. As a preacher, he was luminous, direct, and eminently practical; his manner was simple and earnest, and well fitted to command attention. At the close of a life of more than a hundred years, there is no passage in his history which those who loved him would wish to have erased.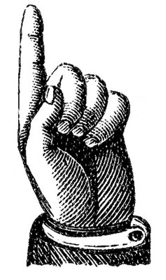 Did you enjoy this article?  Yes? Check out Digging History Magazine.  Since January 2018 new articles are published in a digital magazine (PDF) available by individual issue purchase or subscription (with three options).  Most issues run between 70-85 pages, filled with articles of interest to history-lovers and genealogists — it's all history, right? 🙂  No ads — just carefully-researched, well-written stories, complete with footnotes and sources.
Want to know more or try out a free issue? You can download either (or both) of the January-February 2019 and March-April 2019 issues here:  https://digging-history.com/free-samples/
Thanks for stopping by!