Like many surnames of Early or Middle English origin, the spelling of the Keep surname evolved over time.  These names were recorded, beginning in the fourteenth century:
Walter Kep (1230)
John Kepe (1290)
William atte Kep (1290)
Thomas ate Kepe (1327)
Robert de Keepe (1332)
William Keppe (1583)
Henry de Keepe (1611)
Mary Keep (1681)
One family historian discovered that during the eleventh century (before William the Conqueror's invasion), the name was spelled "Cheppe".
It is possible the name was either residential or occupational. If residential it might describe a person who lived at a castle (de Keep), or if occupational it may refer to someone who was a jailer. In Middle English the word "keep" derived from the verb "keepen," meaning to hold or defend.
Keep family historians believe that John Keep of Longmeadow, Massachusetts was the progenitor of all Keeps in America, although the date of his arrival is unknown. With the advent of DNA testing, a link has been established to link John Keep with an early ancestor, Walter Kep (1230), he of the East Midland Keeps (Bedfordshire, Northamptonshire and Birmingham).
John Keep
The birth date of John Keep, as well as his arrival in New England, is unknown. The Great Migration of those fleeing religious persecution began in 1620 and continued through the early 1640's. If John was indeed one of the early immigrants, wherever he landed he would have been faced with the dangers and challenges which all Pilgrims encountered, of which there are extensive historical records.
What is known is that at some point, perhaps in 1660 or just before, John moved inland to the town of Springfield. On February 18, 1660 it was recorded in town records: "John Keepe desiring entertaynmt in this Towne as an Inhabitant his desires were granted by the Select men ye day above said." Springfield was a closed settlement and at that meeting John had been granted residence.
Less than a month later on March 13, John was granted five acres of meadow land, and over the ensuing years records indicate he acquired more. It is also evident from town records, that John Keep was a prominent citizen and held various offices in his community. On February 11, 1666 it was noted:
There was choise made of veuars of fences for the severall ffields. John Keepe and Samuel bliss veiwers for the long medo and the Home Lotts as far as the meeting house.
A fence viewer had authority to administer fence laws and would have inspected new fence and helped to settle disputes such as livestock trespassing on a neighbor's land. He later was appointed to the office of surveyor and court records indicate he served as a juror at various times. Thus, he was obviously a prominent member of the town and considered to have good judgment.
On December 31, 1663, John married Sarah Leonard and to their marriage were born:
Sarah (1666)
Elizabeth (1668, died in 1675)
Samuel (1670)
Hannah (1673)
Jabez (1675, killed by Indians in 1676)
In 1676 youngest son Jabez, along with John and Sarah, met their untimely deaths. After Massasoit had died and his successor son Wamsutta also died, Philip became the leader of the Pokanokets. While his father had gotten along reasonably well with the colonists, Philip had a distrust and hatred of the colonists (his brother Wamsutta had died in their custody). In June of 1675 King Philip's War began with an attack on the Plymouth colony of Swansea, killing ten colonists.
In October Springfield was attacked and several houses and barns were burned, but Longmeadow was spared. The English retaliated on December 19 by attacking an Indian winter camp where several hundred Indian women, children and elderly were burned to death. The dangers were so great during the winter of 1675-1676 that residents of Longmeadow did not venture into Springfield to church. But, on Sunday, March 26, 1676 sixteen men on horseback intended to take their families, escorted by Captain Nixon, to church for the baptism of Jabez. It was a fateful decision, as recorded in the History of Hadley:
On Sunday, the 26th of March, some of the people of Longmeadow, men and women, with children, ventured to ride to Springfield to attend public worship, in company with several Colony troopers. There were 16 or 18 men in all, but some had women behind them, and some had children in their arms, and when they were near Pecowsic Brooks 7 or 8 Indians in the bushes fired upon the hindmost and killed a man and a maid, wounded others, and took two women with their babes, and retired into a swamp. Six are said to have been slain or mortally wounded. John Keep, his wife Sarah, and his infant son Jabez are three of them. (The names of the others are not in the Spring Field records.) Those forward rode some distance towards Springfield, set down the women and maids, and then returned, but could not find the two women and children." A letter from Major Savage [to the Governor's Council] dated at Hadley, 28 Mar 1676, states "On the 26th inst. we had advice from Springfield that 8 Indians assaulted 16 to 18 men besides women and children as they were going to meeting from a public place they call Longmeadow, and killed a man and a maid, wounded 2 men and carried away captive 2 women and 2 children. In the night I sent 16 horse in pursuit of them, who met with some that were sent from Springfield, and overtook the Indians with the captives, who as soon as they saw the English, killed the 2 children and sorely wounded the women in the heads with their hatchets and so ran away into the swamp where they could not follow them. The scouts brought back both the women and the children. One of the women remained still senseless by reason of her wounds and the other is very sensible and rational.
John, Sarah and Jabez were all killed and buried in Springfield. Their only remaining son, Samuel, would carry on the Keep family name. The Nutting family of Groton suffered a similar fate at the hands of Indians in 1676 as well (see this Surname Saturday article). The Nutting and Keep families would intermarry later.
Dr. Nathan Cooley Keep
This descendant of John Keep was born in Longmeadow on December 23, 1800. At the age of fifteen Nathan went to Newark, New Jersey to apprentice as a jeweler. He returned to Longmeadow and after becoming interested in dentistry, moved to Boston to attend Harvard Medical School, graduating in 1827.
During his forty-year dentistry practice, Nathan invented several dental tools and is credited with the development of porcelain teeth. He was also a practicing physician and in 1847 was the first doctor to use anesthesia during childbirth, administering it to Henry Wadsworth Longfellow's wife Fanny.
In 1850 he participated in the Parkman murder trial in Boston. In November of 1849 Dr. George Parkman, he of one of the most prominent Boston families, vanished. A week after his disappearance a janitor found body parts hidden in the laboratory of chemistry professor John Webster.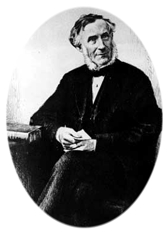 Nathan was Parkman's dentist and was able to identify the "mineral teeth" found to be those of his patient. His emotional testimony was recorded by the New York Globe:
I was in New York at the time of Dr. Parkman's disappearance, and received a letter stating that his artificial teeth had been found in the furnace of Prof. Webster's laboratory. I soon afterward returned to Boston, and the teeth were brought to me, and I at once recognized them as the teeth which I had made for Dr. Parkman…. [Here the voice of Dr. Keep was frequently interrupted by sobs, and he was finally obliged to wait for some time, until his emotions would allow him to proceed.]… I was satisfied that the right upper teeth which were put into my hands by Dr. Lewis, were Dr. P's. There could be no mistake about them.
With those words, the fate of mild-mannered professor John Webster was sealed. Webster was convicted and publicly hanged in Boston's Leverett Square on August 30, 1850. With Nathan Keep's testimony, the field of forensic dentistry had been introduced.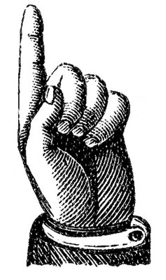 Did you enjoy this article?  Yes? Check out Digging History Magazine.  Since January 2018 new articles are published in a digital magazine (PDF) available by individual issue purchase or subscription (with three options).  Most issues run between 70-85 pages, filled with articles of interest to history-lovers and genealogists — it's all history, right? 🙂  No ads — just carefully-researched, well-written stories, complete with footnotes and sources.
Want to know more or try out a free issue? You can download either (or both) of the January-February 2019 and March-April 2019 issues here:  https://digging-history.com/free-samples/
Thanks for stopping by!