The area around what became known as Valentine, Arizona was established in 1898 when President William McKinley set aside land for an Indian School.   By the way, if you missed Monday's article about "Henry P. Ewing, The Blind Miner," check it out here.  Henry was the first superintendent of the Indian School.
The location was first named Truxton for some landmarks (named after a local family), but in 1910 the town name was officially changed to Valentine in honor of Robert G. Valentine, Commissioner of Indian Affairs.  After the Indian School was built, a separate school for Anglo children was built, referred to as "The Red Schoolhouse."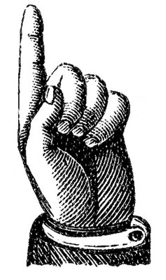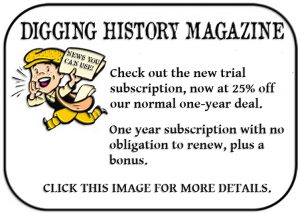 This article has been updated and published in the June 2018 issue of Digging History Magazine. Other articles in this issue include:  "On a Whim and a Bet: America's First Coast-to-Coast Road Trip", "Victorian Pastimes: Girdling the Globe", "Victorian Fashion:  Bicycles, Bloomers and Suffrage", and more.  Preview the issue here or purchase here.
I invite you to check out Digging History Magazine.  Since January 2018 new articles are published in a digital magazine (PDF) available by individual issue purchase or subscription (with three options).  Most issues run between 70-85 pages, filled with articles of interest to history-lovers and genealogists — it's all history, right? 🙂  No ads — just carefully-researched, well-written stories, complete with footnotes and sources.
Want to know more or try out a free issue? You can download either (or both) of the January-February 2019 and March-April 2019 issues here:  https://digging-history.com/free-samples/
Thanks for stopping by!