This ghost town in the Coeur d'Alenes of Idaho, although once a thriving gold mining town, might not be worthy of a mention, but for the fact that Wyatt Earp and Josephine "Sadie" Marcus arrived there in early 1884 for the Coeur d'Alene gold rush.  Titus Blessing, subject of a Tombstone Tuesday article awhile back, was also there and possibly crossed paths with the Earps.
After leaving behind the OK Corral shootout in Tombstone and the Dodge City "war" in Kansas, Wyatt and Sadie headed to Idaho with Wyatt's brother Jim, landing in Eagle City.  Eagle City was the first mining camp to spring up in the area when gold was discovered by Andrew Pritchard in 1882.  In early 1884, miners were arriving daily, many living in tents.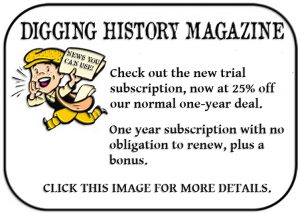 Wyatt and Sadie came to make their fortune as well, although not just as miners. They purchased a round circus tent – forty-five feet high and fifty feet in diameter – and opened a dance hall. Later they opened the White Elephant Saloon. Wyatt's attempts at being a businessman always seemed to be thwarted by being drawn into some local controversy or conflict. Such was the case in Eagle City as well.
After A.J. Pritchard discovered gold, he began filing multiple claims in the area, his holdings being quite extensive. When the Earps came to Eagle City they formed their own mining company and decided to challenge Pritchard's claims. The other partners in the company were Danny Ferguson, John Hardy, Jack Enright and Alfred Holman. Pritchard and the Earps found themselves in court frequently, arguing for miners' rights and defending claim jumps. Pritchard won at least one suit where he claimed the Earps had jumped a claim.
Wyatt claimed four mines: the Consolidated Grizzly Bear, the Dividend, the Dead Scratch and the Golden Gate. His brother claimed the Jesse Jay. As if he wasn't busy enough running the dance hall and saloon and mining, Wyatt took the job of deputy sheriff in Kootenai County. In late March, Wyatt would again be involved in a gunfight, although this time as peacemaker.
Wyatt's partners (Ferguson, et al) were claiming to have legally purchased a lot in downtown Eagle City from Philip Wyman. Another gentleman, William Buzzard, claimed that he had purchased the lot from Sam Black whereon he built a cabin. Enright claimed the cabin was not located on the same lot he purchased. Nevertheless, Buzzard began hauling lumber to the site to begin construction of a hotel.
On March 29, Buzzard pointed a rifle at Enright and ordered him off his property. Enright left, but when he returned he was accompanied by Ferguson, Holman and William Payne who were, as they say, "armed to the teeth." Bullets soon began flying, with two bullets hitting Buzzard's hat and Enright narrowly missing a bullet in his face.
The Earp brothers stepped in, and as the report goes, took on the role of peacemakers:
with characteristic coolness, they stood where the bullets from both parties flew about them, joked with the participants upon their poor marksmanship, and although they pronounced the affair a fine picture, used their best endeavors to stop the shooting.
The Shoshone County sheriff ordered Buzzard to stop shooting, while Wyatt persuaded Enright and his friends to give up their guns. Later Buzzard and Enright had a smoke together and worked out their differences apparently. However, more than a decade later Buzzard would claim that Wyatt Earp was the instigator of the "lot-jumping claims" – again his reputation would be tainted.
A few months after Enright and Buzzard battled, Enright was involved in another gunfight, this time with the manager of the Eagle City Pioneer, Henry Bernard. Enright was shot by Bernard and died. Not long afterwards, the Earps sold out (at a loss) and left Eagle City. Presumably, the town of Eagle City began to fade away sometime later in 1884 or the following year since in 1885 the town of Murray, built just up the creek from Eagle City, became the county seat of Shoshone County.
Today not much remains of Eagle City except a few obscure graves. Murray's population once numbered in the hundreds but today is home to mostly retirees and considered a "semi-ghost town." The Sprag Pole Inn and Museum is said to be a "must-visit" for its exhibits highlighting the gold rush era and the history of the area.
Stay tuned for next week's Tombstone Tuesday article highlighting three notable and/or infamous residents of Murray, Idaho.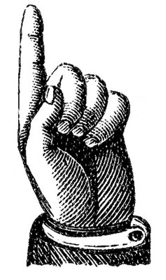 Did you enjoy this article?  Yes? Check out Digging History Magazine.  Since January 2018 new articles are published in a digital magazine (PDF) available by individual issue purchase or subscription (with three options).  Most issues run between 70-85 pages, filled with articles of interest to history-lovers and genealogists — it's all history, right? 🙂  No ads — just carefully-researched, well-written stories, complete with footnotes and sources.
Want to know more or try out a free issue? You can download either (or both) of the January-February 2019 and March-April 2019 issues here:  https://digging-history.com/free-samples/
Thanks for stopping by!