Horatio Nelson Jackson was born on March 25, 1872 in Toronto, Ontario, Canada to parents Reverend Samuel Nelson and Mary Ann (Parkyn) Jackson.  Samuel was a minister who was also born in Canada (Brome), although according to census records Samuel's father had been born in Massachusetts, thus it is possible that he could claim United States citizenship as well.  Mary Ann was Canadian by birth and she and Samuel had seven children, the first two dying in infancy, followed by five sons who all lived to adulthood.  Not long after she and Samuel married in 1866, Mary Ann completely lost her hearing and became an expert lip-reader in order to communicate.
According to 1900 census records, Horatio entered the United States in 1873.  Whether or not he claimed dual citizenship by virtue of his father perhaps claiming dual citizenship, is not clear.  In the 1920's Horatio applied for passports as a sworn citizen of the United States (although his birthplace is noted in all records as Toronto).  Nevertheless, after completing his public school education, Horatio entered the University of Vermont to study medicine at the age of eighteen (his father has also received his degree in medicine from the same institution in 1871).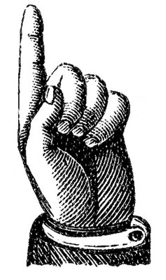 This article was enhanced, with sources, and published in the June 2018 issue of Digging History Magazine.  Preview the issue here or purchase here. I invitey you to check out Digging History Magazine.  Since January 2018 new articles are published in a digital magazine (PDF) available by individual issue purchase or subscription (with three options).  Most issues run between 70-85 pages, filled with articles of interest to history-lovers and genealogists — it's all history, right? 🙂  No ads — just carefully-researched, well-written stories, complete with footnotes and sources.
Want to know more or try out a free issue?  That's easy if you have a minute or two.  Here are the options (choose one):
Scroll up to the upper right-hand corner of this page, provide your email to subscribe to the blog and a free issue will soon be on its way to your inbox.
A free article index of issues is available in the magazine store, providing a brief synopsis of every article published in 2018.  Note:  You will have to create an account to obtain the free index (don't worry — it's easy!).
Contact me directly and request either a free issue and/or the free article index.  Happy to provide!
Thanks for stopping by!