This Civil War regiment, the 7th Kansas Cavalry, was organized by Charles Rainsford Jennison and became known as "Jennison's Jawhawkers."  By the time the regiment was mustered in on October 28, 1861, the terms "jayhawk," "jawhawker," and "jayhawking" were already part of the national lexicon long before the Civil War broke out in April of 1861.
The term "jayhawk" and it's various iterations seems to have originated as early as the late 1840's along the Kansas-Missouri border. There are several theories as to how the term came into usage, but as far as a Kansan is concerned it is deeply rooted in the state's history – it's also Kansas University's mascot. The name combines two birds, since there is no such thing as a "jayhawk" in nature – so mythically speaking it's sort of a cross between a quarrelsome, nest-robbing blue jay and a sparrow hawk, a stealthy hunter.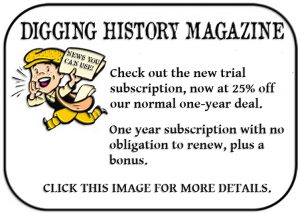 After the Kansas-Nebraska of 1854 was enacted, there was "Bloody Kansas" or as I like to call it, the "Civil War before THE Civil War". Missouri counties which bordered Kansas were pro-slavery while Kansas was being flooded with anti-slavery advocates. In Missouri the "Border Ruffians" not only made incursions into Kansas Territory to harass, pillage and kill, they also sent illegal voters to Kansas to elect a pro-slavery legislature.
Sparring with the "Border Ruffians" along the border were the Kansas "Jayhawkers." As time went on and hostilities escalated, it would become harder to distinguish between the two after the Jayhawkers began using the same tactics – no wonder they called it "Bloody Kansas." One of the more unscrupulous Jayhawkers was Charles Jennison.
Jennison was born on June 6, 1834 in upstate New York in an area known as the "Burned-Over District", so named for its evangelical fervor. He migrated with his family to Albany, Wisconsin in 1846 where he continued his education, studied medicine and practiced for a time. In 1857 he made the trek westward to Kansas Territory, settling first in Osawatomie. By that time, John Brown had already made his anti-slavery views well-known, not to mention the attack that Brown and others carried out on Lawrence in 1856.
Jennison, like Brown, was stridently anti-slavery. He appears to have proclaimed himself "the law" in at least one case. The Fugitive Slave Act of 1850 required that fugitive slaves be returned to their masters. Russell Hinds crossed over the Missouri state line into Kansas to visit his mother, only to be accused of transporting a fugitive slave back to Missouri (there were rewards for doing so). Jennison and nine other men held a mock trial and found Hinds guilty and hanged him. This dangerous type of "frontier justice," coupled with his penchant for plundering in order to enrich himself, gave him his well-earned reputation as a ruthless and unscrupulous character.
By 1861 he had migrated to Mound City, Kansas and was still carrying on his anti-slavery campaign. On February 19, 1861 he was commissioned as a captain of the Mound City militia. Less than six months later, on September 4, he received a promotion to colonel from Kansas Governor Charles L. Robinson. He set about to organize the 7th Kansas Cavalry which would later become known as "Jennison's Jayhawkers." After mustering in on October 28, the regiment went to work patrolling the western Missouri border.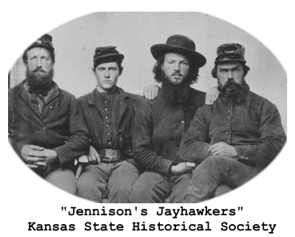 Just because he was now a commissioned military officer didn't prevent Jennison from continuing his unscrupulous and ruthless behavior. His regiment would come to be known as the most extreme in terms of tactics, plundering and carrying out a "scorched earth" strategy. He took materials and supplies he needed and burned what he couldn't use. His second-in-command was Lieutenant Colonel Daniel Read Anthony, brother of Susan B. Anthony.
Colonel Jennison was giving the Union a bad name. Major General Henry Halleck complained to General George McClellan about the marauding jayhawkers of Jennison's regiment:
The conduct of the forces under Lane and Jennison has done more for the enemy in this State than could have been accomplished by 20,000 of his own army. I receive almost daily complaints of outrages committed by these men in the name of the United States, and the evidence is so conclusive as to leave no doubt of their correctness.
Apparently Jennison's ruthlessness was escalating when he was accused of attacking both sides indiscriminately:
J. W. Smith, clerk in the Department of the Interior, in Washington, is just in from the neighborhood of Rose Hill, and reports that Jennison's men, under Major Anthony, are there committing depredations upon Union men and secessionists indiscriminately. They have burned forty-two houses in that vicinity and robbed others of valuables and driven off stock.
Mr. Smith says they took his wife's silverware, furs, & c. He estimates the value of property taken from loyal citizens at $7,000; and, to cap the climax, they shot to death Mr. Richards, a good Union man, without cause or provocation.
Major General David Hunter issued orders on February 5, 1862, declaring martial law throughout the state of Kansas, in an effort to stop the practice of jayhawking. The law would be "enforced with vigor":
. . . the crime of jaykawking shall be put down with a strong hand and by summary process; and for this purpose the trial of all prisoners charged with armed depredations against property or assaults upon life will be conducted before the military commissions . . .
Astonishingly, given Jennison's reputation, he had been granted a promotion by Hunter to acting Brigadier General just days before on January 31. His command would expand to include not only the 7th Kansas Cavalry, but also the 8th Iowa Infantry and part of the 7th Missouri Voluntary Infantry, also known as the "Irish Seventh." Then he was to be dispatched to New Mexico to fight Apaches, an obvious ploy I'm sure to send Jennison away to another post and hopefully put an end to jayhawking complaints. This enraged Jennison and he resigned on May 1, 1862. He didn't go quietly, however.
He assembled the regiment and gave an impassioned farewell speech, citing the reasons for his resignation and excoriating Union commanders as being pro-slavery. He encouraged his regiment to continue to follow him in defending Kansas. An order was issued for his arrest for what was speculated to be "insubordination and exciting mutiny," as reported by the Daily State Sentinel (Indianapolis). The Cedar Falls Gazette described his speech as "rather bitter on the powers that be." In their estimation, "Jennison is a full-blooded Abolitionist."
Although arrested and taken to St. Louis he never stood trial and was later released, returning to Kansas an anti-slavery hero. For a time he operated a freight hauling company, but after William Quantrill executed a devastating attack on Lawrence on August 21, 1863, Jennison was commissioned by Kansas Governor Thomas Carney to organize another cavalry regiment, later known as the Fifteenth. The Oskaloosa Independent (Kansas) was in wholehearted agreement: "Col. Jennison is going into Missouri at the head of the 15th regiment. Let him go." All of Kansas seemed to be cheering him on: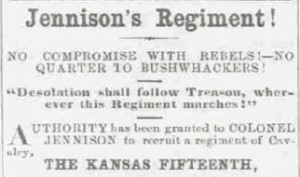 He pursued Sterling Price in Missouri and led in battles at Lexington, Little Blue River, Westport and Newtonia. Apparently, though, he had returned to his marauding ways. In December of 1864 he was arrested, court-martialed, convicted and dishonorably discharged. He returned to Leavenworth, Kansas and was later elected to the Kansas Legislature and Senate. He died on June 21, 1884.
After Jennison resigned in 1862, the 7th Regiment's New Mexico orders were rescinded and they instead were dispatched to Mississippi. Hopefully, the 7th Kansas Cavalry went on to fight more nobly.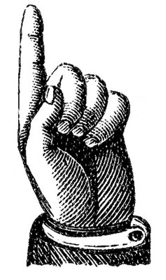 Did you enjoy this article?  Yes? Check out Digging History Magazine.  Since January 2018 new articles are published in a digital magazine (PDF) available by individual issue purchase or subscription (with three options).  Most issues run between 70-85 pages, filled with articles of interest to history-lovers and genealogists — it's all history, right? 🙂  No ads — just carefully-researched, well-written stories, complete with footnotes and sources.
Want to know more or try out a free issue? You can download either (or both) of the January-February 2019 and March-April 2019 issues here:  https://digging-history.com/free-samples/
Thanks for stopping by!