Henry Collis and Zipporah (Chandler) Rice were both born and raised, lived and died, in Madison County, North Carolina in the heart of Appalachia.  They are both buried in Rice Cove, a family cemetery.  Their ancestors came from England, perhaps some from Scotland.  Folklorist Bascom Lamar Lundsford called Madison County "the last stand of the natural people."  In 1917, ethnomusicologist Cecil Sharp described life in Madison County in his book English Folk Songs from the Southern Appalachians:
The region is from its inaccessibility a very secluded one. There are but few roads – most of them little better than mountain tracks – and practically no railroads.  Indeed, so remote and shut off from outside influence were, until quite recently, these sequestered mountain valleys that the inhabitants have for a hundred years or more been completely isolated and cut off from all traffic with the rest of the world.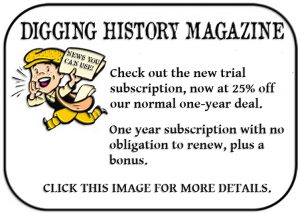 This article has been snipped and no longer available here.  It was enhanced and included in the January-February 2021 issue of Digging History Magazine.
Check out Digging History Magazine.  Since January 2018 new articles are published in a digital magazine (PDF) available by individual issue purchase or subscription (with three options).  Most issues run between 70-85 pages, filled with articles of interest to history-lovers and genealogists — it's all history, right? 🙂  No ads — just carefully-researched, well-written stories, complete with footnotes and sources.
Want to know more or try out a free issue? You can download either (or both) of the January-February 2019 and March-April 2019 issues here:  https://digging-history.com/free-samples/
Thanks for stopping by!