This Ozark Mountain feud was carried on much like the more famous Appalachian Hatfield-McCoy feud, encompassing the Missouri counties of Benton and Polk.  Benton County was a newly organized county when two families, the Joneses and Turks, migrated from Kentucky and Tennessee, respectively.  Colonel Hiram Turk came to Benton County with his wife and four sons: James, Thomas, Nathan and Robert, settling in an area known as Judy's Gap.
The Andy Jones family settled along the Pomme de Terre River, a tributary of the Osage River.  Jones and his sons had a penchant for gambling, horse racing and were suspected of counterfeiting.  They were said to be coarse and likely illiterate as they always signed their names by a mark.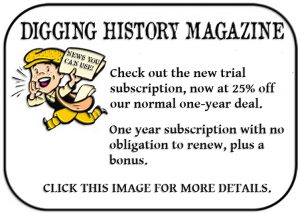 Colonel Turk, as he was called, had served in the Tennessee militia and was said to have been full of buck shot.  A businessman in Tennessee, he also opened up a general store and saloon in the recently-designated county seat of Warsaw.  Although his family was generally described as being courteous and well-educated, they also had a reputation for being "quarrelsome, violent and overbearing" (A Sketch of the History of Benton County, by James H. Lay).
Tensions between the two families began on Election Day in 1840 when Andy Jones walked into Hiram's store, which was being used as a polling place. Jones started an argument with James Turk about a horse race bet. A fight ensued as Hiram and his other sons joined in and his son Tom pulled out a knife. No one was seriously injured but the Turks were charged with inciting a riot and committing assault.
Earlier that year James Turk had attacked a man by the name of John Graham, seemingly unprovoked, near Judy's Gap. John Graham was a prominent member of the community and on the day following the attack he personally wrote a note to the Justice of the Peace:
February the 19 day – 1840.
mister wisdom sir please to come fourth with to my house and fetch your law books and come as quick as you can as I have been Lay waid by James turk and smartley wounded sow that I Cant Come to your house and is A fraid that he will Escape. JOHN GRAHAM.
When a warrant was issued for James Turk's arrest a posse arrested him, but Turk refused to go to Graham's house for the trial – and Graham refused to be in Turk's presence until he was officially disarmed. Justice Wisdom ordered James to be disarmed and when he stepped in to assist, Hiram intervened and Tom Turk drew his gun on the officers of the court. The Turks and their friends took James home.
A warrant was then issued against the Turks for springing James from custody. Justice Wisdom had James bound over for the assault of John Graham, Tom for rescuing James, and Hiram for the rescue and threatening John Graham. In court, Hiram accused the Justice of malicious prosecution, whereupon the judge fined him twenty dollars. According to James H. Lay, "[T]hese proceedings aided in planting the animosity that took shape in the Slicker war."
Back to the Election Day brawl. A few days later Tom, James and Robert Turk were indicted for inciting a riot and Hiram and James were indicted for assaulting Andy Jones. In December the three boys were convicted of starting the riot and fined one hundred dollars. Hiram and James' trial was delayed, however, until the April 1841 term.
The Circuit Court convened on April 3, 1841. Abraham Nowell, a prominent and respected citizen of the community, was the chief witness against the Turks. Nowell was on his way to court with Julius Sutliff, a neighbor of the Turks, when James Turk assaulted him. Abraham Nowell, in self-defense, grabbed Sutliff's gun and killed James Turk.
Nowell, fearing Turk family retribution, fled the area only to return in September to turn himself into the Sheriff. He was arrested and posted bail awaiting trial in April 1842. Nowell was acquitted, possibly on the strength of testimony against James Turk. One witness, John Prince, testified:
I heard James Turk say that Mr. Nowell was a main witness, and never should give in evidence against them, that he intended to take the d____d old son of a b____h off his horse and whip him, so he could not go to court. Turk further said that if they took the case to Springfield he would have him (Nowell) fixed so he never would get there.
During the spring of 1841 when James was killed, Hiram and Tom had filed a number of "nuisance" lawsuits against their neighbors. After James was killed the tensions between the Turks and Joneses heated up again.
A relative of the Joneses, James Morton, had killed an Alabama sheriff in 1830 and fled to Benton County. On May 20, 1841, a bounty hunter by the name of McReynolds brought indictment papers to the attention of the Benton County sheriff. The sheriff, however, was unconvinced that the evidence was sufficient to warrant Morton's arrest.
The reward for Morton's capture was four hundred dollars and McReynolds, determined to bring Morton to justice, recruited the Turks to assist him. The Turks were successful in capturing Morton. After turning him over, McReynolds took Morton back to Alabama where he was acquitted, later returning to Missouri. Meanwhile, Hiram Turk had been charged with kidnapping (charges later dropped).
Of course, this escalated the animosities between the two families. Andy Jones and his family vowed revenge on the Turks. In early July 1841, Jones entered to an agreement with some of his friends to kill Hiram Turk. They went so far as to draw up a binding agreement among all co-conspirators – anyone who divulged the secret plot to kill Hiram would himself be killed.
On July 17 Hiram Turk was ambushed, shot from the brush as he rode through a hollow. Upon being shot, he fell off his horse and exclaimed, "I am a dead man!" Even though he was attended daily by a doctor, he never fully recovered. He lingered for a few weeks and died at his home on August 10, 1841.
Since the Circuit Court was still in session, Andy Jones and several of his friends were indicted for the murder of Hiram Turk. On December 9, 1841, Andy Jones was acquitted, the jury deciding that there was insufficient evidence to convict him. One friend, Jabez Harrison, later confessed that he and Andy, along with three other men were hiding in the brush. He accused Henry Hodges of firing the shot. Some of the co-conspirators, including Hodges, fled the area.
The unsuccessful attempt to convict Andy Jones of Hiram's murder was when the so-called Slicker War began in earnest (as if these two families hadn't been seriously feuding for quite some time!). The Turks would not be satisfied until they had exacted their own brand of "frontier justice," driving the Joneses out of the Ozarks.
So why was it called the "Slicker War"? "Slicking" was a form of punishment common in the Ozarks, perhaps brought by settlers who migrated from Tennessee. Emboldened by the spirit of vigilantism, the Turks took it upon themselves to exact punishment on anyone related to or aligned with the Joneses. Their preferred method was "slicking" – the victim was captured, tied to a tree and whipped with a hickory switch. One way or the other they were determined to get a confession from someone as to who really killed their kin.
Each side formed their own alliances. Just like Andy Jones had made a binding agreement with his friends to kill Hiram Turk, Tom Turk made a similar one with thirty or so of his friends. To make it more palatable, they publicly declared their purpose was to drive out horse thieves, counterfeiters and murders – so who would that be?
The Joneses formed their own alliance known as "Anti-Slickers" for, after all, they had to defend themselves. As it turns out the "Anti-Slickers" were no better than the "Slickers" – they weren't above using the exact same tactics. In reading the detailed account given in A Sketch of the History of Benton County, one almost needs a score card. The feud even drew members of the community not related to either the Turks or Joneses into the fray. "These slickings threw the whole County into excitement, and the feeling was so intense that the entire community took sides in sentiment with one party or the other, and many good citizens openly favored each side and gave them aid in their law suits."
By the way, the Turks also got their revenge for Abraham Nowell's acquittal for killing James Turk. On the morning of October 18, 1842, they shot him dead as he was coming out of his house to fetch some water. Meanwhile, the slickings continued, each side determined to drive the other out of the country.
The feud ended, or at least died down, after the state arrested thirty-eight Slickers for their part in attacking an innocent farmer, Samuel Yates. The case never went to trial. Tom Turk was later killed by one of his own posse members. Andy Jones fled to Texas and Nathan Turk followed him. When Jones was arrested for stealing horses, Nathan's testimony helped convict him – he was found guilty and hanged.
Nathan Turk would later be killed in a gunfight in Shreveport, Louisiana. Mrs. Turk and her remaining son Robert returned to Kentucky. According to James H. Lay, "She is said to have deeply deplored the violence of her sons and husband. Her share in this bloody drama is unwritten, but it is hard to conceive of a heavier burden of woe than fell to her lot." Indeed.
The practice of "slicking" was picked up by other would-be vigilante groups. Some residents of Lincoln County, in the eastern part of Missouri, used "slicking" to ostensibly rid their communities of horse thieves and counterfeiters. Unfortunately, several innocent people lost their lives as a result. As the saying goes, "time heals all wounds" – with the passage of time, the practice of "slicking" faded away and ended the Slicker Wars of the Ozarks.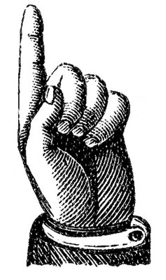 Did you enjoy this article?  Yes? Check out Digging History Magazine.  Since January 2018 new articles are published in a digital magazine (PDF) available by individual issue purchase or subscription (with three options).  Most issues run between 70-85 pages, filled with articles of interest to history-lovers and genealogists — it's all history, right? 🙂  No ads — just carefully-researched, well-written stories, complete with footnotes and sources.
Want to know more or try out a free issue? You can download either (or both) of the January-February 2019 and March-April 2019 issues here:  https://digging-history.com/free-samples/
Thanks for stopping by!