George Washington Cluck, Sr. was born on July 22, 1832 (or 1833) in Tennessee.  His parentage is unclear, although I believe his parents to be John and Mary (Hunt) Cluck.  George first appeared in census records in 1850 in Hamilton County, Illinois living with or employed by the Malden family as "Washington Cluck", aged seventeen.
George married Mary McDaniel, daughter of John and Mary (Hopkins) McDaniel on January 16, 1853 in Hamilton County. Mary was approximately four years older than George, probably born in 1828. These are the children born to their marriage:
Amanda J. – 29 May 1854
William Martin – 06 May 1857
John L. – 01 Oct 1859 (or 1860)
Cassander A. – 16 Apr 1862 – 19 Aug 1862 (4 months, 3 days)
George Washington, Jr. – 02 Feb 1866
Military records indicate that George enlisted as a private on February 7, 1862. Whether he began to serve immediately is unclear. If he was deployed soon after his enlistment, he very likely missed the birth of his daughter Cassander on April 16, 1862 and perhaps never saw her as she passed away at the age of four months and three days on August 19, 1862.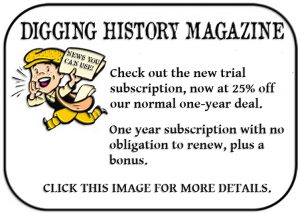 A second enlistment occurred on October 3, 1863 when he joined Company D, 6th Cavalry Regiment Illinois. He was discharged from that regiment and ended his military service on January 28, 1865. Just over a year later his namesake, George Washington Cluck, Jr. was born on February 2, 1866. (One source claimed there was one more child named Delilah who was born after George, Jr., but I could find no record.)
Mary died on October 25, 1872 and was buried in the Knight's Prairie Cemetery in Hamilton County. She and George had been married for over twenty years and he was left with children who needed a mother.
George married Milinesa Jane "Miley" Braden less than two months after Mary's death on December 12, 1872, according to family history. Miley was born to parents William and Margaret (Foster) Braden on June 29, 1855, so she was several years younger than George. One interesting note regarding Miley – for the 1860 census Milinesa J. Braden is listed with her other siblings in the Samuel Foster home (possibly her grandparents or some other kin of her mother's). Milinesa J., William M. and Marinda J. are all listed as five years old – triplets?
The children born to George and Miley's marriage were:
Milinesa J. – 12 Oct 1874 – 12 Jan 1875 (4 months old)
Clarissa J. – 15 Dec 1875
Dora L. – 04 Feb 1877 – 07 Jul 1900 (23 years old)
Arvice Clarence – 20 Dec 1879
Cora Ada – 25 Jan 1882 – 11 Aug 1901 (19 years old)
Mary J. – 23 Jun 1884
Arthur Lawrence – 23 Jan 1886
Their first child, Milinesa who was named after her mother, was exactly four months old when she died on January 12, 1875. Another daughter, Clarissa was born later that year. Their daughter Dora was only twenty-three years old when she died in 1900 and Cora Ada was just nineteen when she passed away the following year. Some family history sources indicate that Miley had a son from previous marriage or relationship, although I could not locate proof of such.
George lost his second wife when Miley passed away on January 5, 1888, about six months short of her thirty-third birthday. She was buried in the Little Springs Cemetery in Hamilton County.
Again, George was left with young children and he quickly re-married. On April 12, 1888 he married a widow, Cassie Willis Johnson. Cassie was born to parents Eli and Sarah Willis on February 17, 1865. The children born to their marriage were:
Napoleon Bonaparte – 24 Mar 1889
Willard Allen – 05 Aug 1893
Ella Mae – 11 Jul 1894 – 06 Apr 1900
Willis Clarice – 13 Feb 1896
James Elton – 11 Oct 1899
Tragically, shortly after his youngest son James Elton was born, Cassie and Ella Mae contracted a fever (possibly typhoid) in 1900. Cassie died on March 29, 1900 and Ella died a few days later on April 6. They were both buried in Rector Cemetery in Hamilton County. George, now sixty-seven, was once again a widower with several children still living at home.
His fourth wife, Delilah "Lila" Culpepper was born on December 26, 1871, and she and George married on April 7, 1901, according to one family tree. Their only child, born when George was sixty-nine years old, was:
Nellie Rose – 02 Sep 1902
Nellie Rose was the youngest of eighteen children sired by George Washington Cluck, Sr. Some anecdotal family history indicates there may have been one or two additional children but I could find no solid evidence. Interestingly, when Nellie Rose died in 1951 her estate, which was more than $7,000 at the time, was shared with all of George's children who were still living at the time.
George Washington Cluck, Sr. was a farmer, a soldier, and a father who lived a long and fruitful life. He was said to have been a well-respected member of his community. He had been married for almost sixty years to four different wives, outliving three of them. On August 13, 1912, he passed away and was buried in Knight's Prairie Cemetery where Mary was buried. Delilah, several years younger than George, lived until November 26, 1949. Delilah was also buried in Knight's Prairie, as were several of George's children.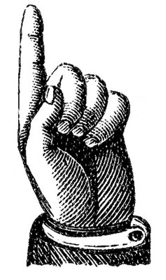 Did you enjoy this article?  Yes? Check out Digging History Magazine.  Since January 2018 new articles are published in a digital magazine (PDF) available by individual issue purchase or subscription (with three options).  Most issues run between 70-85 pages, filled with articles of interest to history-lovers and genealogists — it's all history, right? 🙂  No ads — just carefully-researched, well-written stories, complete with footnotes and sources.
Want to know more or try out a free issue? You can download either (or both) of the January-February 2019 and March-April 2019 issues here:  https://digging-history.com/free-samples/
Thanks for stopping by!