Blood
This surname was possibly derived from the Welsh name Lloyd.  The original form of the surname was "Ab-Lloyd" with the prefix "ab" meaning "son of".  From "Ab-Lloyd" the name eventually evolved to "Blud" and then "Blood".
Some sources suggest two additional theories for this surname's origination:
The name is an affectionate term for a blood relative.
The surname may have derived from an occupational name for a physician, i.e., one who lets blood ("bloden" from Middle English)
The first recorded spelling of the surname was in 1256 during King Henry III's reign for "William Blod".  Other spelling variations of this surname include "Blud", "Bludd", "Bloode" and "Blood".
While it is believed that the surname is more likely of Welsh origin, some members of the Blood family moved to Ireland in the 1590's.  One member of this family branch, Thomas Blood, made a name for himself when he attempted to steal the Crown Jewels from the Tower of London in 1671.
Thomas Blood
Thomas Blood had joined the Parliamentarians (or "Roundheads") during the Irish rebellion which coincided with the English Civil War (1642-1651).  Their foes were the Royalists (or "Cavaliers") and their conflicts arose over disagreements relating to governance, whether Parliamentary or directly through the monarchy.  The Parliamentarians were victorious and thereafter precedent was set for the monarchy to govern only with Parliament's consent.
Members of the Parliamentary Army were rewarded with large estates.  However, when the monarchy was restored (with governing limits), Thomas lost his land.  Revenge was in order, so he organized a band of men in 1663 to overthrow Dublin Castle and capture a Royalist and supporter of King Charles II, James Butler, the Duke of Ormond.  Their plans were thwarted and exposed, however.  Thomas was able to escape to Holland, disguising himself both as a Quaker and a priest, but his accomplices were executed.  Obviously, there was a price on his head so he remained in Holland for a time.
He joined various dissident groups when he returned to England and even made another unsuccessful attempt to capture the Duke of Ormond in 1670.  Then came his bizarre plan to steal the newly-fashioned Crown Jewels from the Tower of London (following Charles I's execution in 1649 the original jewels had been melted down).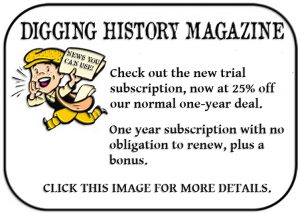 In early 1671, Thomas disguised himself as a parson from a country parish accompanied by his wife.  While visiting Jewel House he made the acquaintance of the custodian, Mr. Edwards.  The wife was suddenly taken ill (perhaps feigned?) and Mr. Edwards took them to his own home where his wife attended the sick woman.  To thank them for their kindness, Thomas returned with a gift and made small talk.  Their conversation led to Mr. Edwards mentioning he had a daughter of marriageable age, wherein the "parson" remarked that he had a nephew that he would be happy to introduce her to at 7:00 the next morning.
On May 9, Thomas returned for the early morning introduction, or at least that was the pretense.   Instead he had three friends with him all carrying concealed weapons.  They bound Mr. Edwards and seized the jewels.  They took the crown, orb and scepter intending to conceal them in a bag, but Mr. Edwards' son and brother-in-law unexpectedly arrived and interrupted the heist.  Thomas flattened the crown with a mallet, shoved the orb down his breeches and off they fled, only to be quickly captured and thrown into prison.
Again, Thomas Blood acted audaciously when he demanded the right to confess his crime to none other than King Charles himself.  Charles agreed to meet him.  Historic UK records their meeting as such:
Blood was taken to the Palace where he was questioned by King Charles, Prince Rupert, The Duke of York and other members of the royal family. King Charles was amused at Blood's audacity when Blood told him that the Crown Jewels were not worth the £100,000 they were valued at, but only £6,000!
The King asked Blood "What if I should give you your life?" and Blood replied humbly, "I would endeavour to deserve it, Sire!"
Apparently, King Charles was sufficiently impressed by Blood's audacity for he pardoned him and returned his Irish land to him – and granted him a yearly pension of five hundred pounds.  Some believe the king's pardon came as a result of a reward for Blood's services as a Secret Agent.
For years afterwards Thomas Blood was seen around London and at Court.  But in 1680 he became ill and died on August 24, 1680.  "His reputation for trickery was such that his body was later exhumed by the authorities to verify the fact that he had died." (Clare County Library)
Robert and John Blood
Two members of the Blood family are recorded in Concord, Massachusetts during the seventeenth century, although probably not the first of the family to immigrate to New England.  Brothers John and Robert Blood were proprietors of an independent plantation, which was situated outside the limits of any town.  This was an unusual occurrence for that day since in Puritan New England settlements were organized and administered by members of the Church.
The property, referred to as Bloods Farms, was first occupied by the brothers before 1651.  They first paid taxes to nearby Billerica until Indian troubles arose and they decided Concord would provide better protection.  Billerica objected and had their money refunded by Concord.  Later their tax allegiance would return to Concord, but tax problems would continue and become a point of contention with the town governance.
Their property had steadily been increasing in value and thus far the Bloods had managed to pay only minimal tax rates since theirs was an independent plantation.  Still the town attempted to exact land taxes from the Bloods.  When their land tax bill continued to remain in arrears, Constable John Wheeler was dispatched to seize the property.  Arguments and "contumelious speeches" ensued as well as physical violence.
Robert was summoned to court for abusing the constable, his speeches and for vilifying the King's authority.  He was fined and then retaliated by unsuccessfully counter-suing Constable Wheeler for coming to his house "with a great attendance and disturbing him with provoking speeches and striking him at his own house."
The authorities tried again the following year to exact taxes and were again met with resistance.  Robert and his sons were again called to appear before the court, this time fined for "disorderly carnage towards the constables."  A few months later Concord apparently decided the family had some justification for their protests as the fines were reduced.  On March 7, 1696, the two parties came to an agreement as to how taxes would be assessed and paid from that date forward.
Robert's brother John apparently never married and not much is recorded about his life.  It is known they appeared together in Lynn, Massachusetts by 1647 and then in Concord by 1649.  On October 30, 1682 John was found dead with a gun in his hand, presumed to have accidentally killed himself while hunting.  Papers of Samuel Sewall record the following about his death:
Satterday night November 11, (1682) . . . One Blood of Concord about 7 days since or less was found dead in the woods, leaning his Brest on a Logg.  Had been seeking some Creatures.  Oh! what strange work is the Lord about to bring to pass.
Since John had never married, his estate was passed to Simon and Josiah Blood, Robert's sons.   Two generations later the Bloods Farms had been split up among so many heirs that it ceased to exist.
The family history recorded in The Story of the Bloods is filled with many stories of this family.  Evidence exists that the family has contributed much to America through the years – as soldiers, farmers and ranchers, doctors, dentists, miners, oilmen, poets, inventors and more.  For example, in the 1860's, a patent was issued to W.H. Blood for a "clothes-washing machine" and another patent to C F & F Blood for a "washing & wringing machine."  Several members of the family contributed by inventing labor-saving farm equipment.
According to The Story of the Bloods, through the years Blood families used a variety of forenames which were traditional, Biblical, poetic, classic and fanciful.  Names like:  Aaron, Abel, Alfaretta, Arathusa, Bathsheba, Corvallis, Comfort, Ebenezer, Erastus, Drasella, Obed, Philanda, Submit, Thankful, Mehitable, Narcissa, Paschal and more.  The author of the book mused that the prize for the most impressive name was "Lois Jane Amanda Adaline Blood".
As was the case long ago, family members often married other family members, even first cousins:
Susannah Blood of Carlisle (1776/1818) was born a Blood, died a Blood, was twice married, yet her name was never anything but Blood – Susannah (Blood) (Blood) Blood.  She married her first cousin Abel Blood (1771/1803) and when he died married his brother Elnathan Blood (1773/1818).
In that case, Blood was apparently thicker than Blood.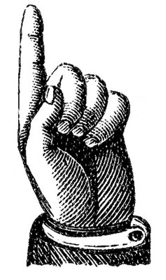 Did you enjoy this article?  Yes? Check out Digging History Magazine.  Since January 2018 new articles are published in a digital magazine (PDF) available by individual issue purchase or subscription (with three options).  Most issues run between 70-85 pages, filled with articles of interest to history-lovers and genealogists — it's all history, right? 🙂  No ads — just carefully-researched, well-written stories, complete with footnotes and sources.
Want to know more or try out a free issue? You can download either (or both) of the January-February 2019 and March-April 2019 issues here:  https://digging-history.com/free-samples/
Thanks for stopping by!