Coffin
This family can trace its roots back to Sir Richard Coffin, a knight who was with William the Conqueror when he went to England in 1066.  Many historians agree that the surname is derived from the French word "cofin" or "coffin", which was derived from the Latin word "cophinus" and all mean "basket".   According to William Arthur's Etymological Dictionary of Family and Christian Names, the Welsh derivation of the surname is "Cyffin", which "signifies a boundary, a limit, a hill; cefyn, the ridge of a hill."
Presumably, the progenitor of most, if not all, American Coffin families was Tristram Coffyn who was born in 1605 (or 1606 or 1609 according to various sources).  He immigrated to the New England in 1642 with his wife Dionis (Stevens) and their five children, his mother (a widow) and his two unmarried sisters.
Tristram Coffyn
Tristram Coffyn and his family (and extended family) settled in Haverhill, Massachusetts in 1642.  Historical tradition holds that Tristram was the first to plow land in Haverhill, having constructed his own plow.  He removed to Newbury in 1648 where he sold wine and liquor, and apparently Dionis "oversold":
In September, 1643, his wife Dionis was prosecuted for selling beer for two pence a quart, while the regular selling price was but two pence, but she proved that she had put six bushels of malt into the hogshead, while the law required only four, and she was discharged.  (The American Biography: A New Cyclopedia, Volume 12)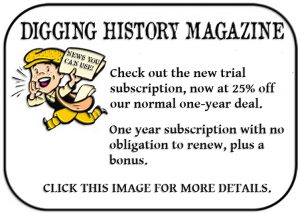 In 1659, Tristram and some of his friends and associates planned the purchase of Nantucket Island, fleeing religious persecution.  Thomas Macy, one of original Nantucket settlers, "fled from the officers of the law and sold his property and home rather than submit to tyranny, which punished a man for being hospitable to strangers in the rainstorm even though the strangers be Quakers."  The cost of the island was said to have been £30 and two beaver hats.
Tristram was thirty-seven years old when he settled on Nantucket and within the first year became the richest proprietor on the island.  Together with his son Peter's land, the family owned approximately one-fourth of the island.  He served at various times as both chief magistrate and commissioner of Nantucket and another island, Tuckernuck, which was exclusively owned by the Coffin family.  His children married into other prominent families on the island like the Starbucks and Swains.
Tristram Coffyn died on October 2, 1681 and is buried on the island.  It is worthy of note that his descendants which remained on the island had very little to do with the Revolutionary War.  While British ships did visit, the inhabitants of Nantucket retained a careful and deliberate neutrality.
The two men highlighted below were descended from Tristram Coffyn, he being their sixth great grandfather (if my calculations are correct).  One made his mark in the American automotive industry and the other in aviation.
Howard Earle Coffin
Howard Earle Coffin was born on September 6, 1873 in West Milton, Ohio and raised in Ann Arbor, Michigan.  He attended the University of Michigan where he studied mechanical engineering.  There he constructed his first steam-powered automobile, using it to deliver mail around the town.  He later built an internal combustion engine.
He graduated in 1902 and went to work for Oldsmobile as chief experimental engineer and later worked for E.R. Thomas-Detroit Motor Company.  In 1906 he helped found Chalmers-Detroit Motor Company (later Chrysler) and served as its first vice president.  In 1909 he helped found yet another car company, the Hudson Motor Car Company, where he served as both vice president and chief engineer.
He also initiated standards for materials and design specifications which helped the automobile industry grow.  He was known as the "Father of Standardization", a very successful millionaire early in his career.
He became an unofficial member of Woodrow Wilson's war cabinet (Council of National Defense) after the United States reluctantly joined World War I.  After the war, Howard helped found the American commercial aviation industry by serving as board chairman of National Air Transport Company, which would later become United Airlines.  He also served on the Morrow Board, named by President Calvin Coolidge, to make recommendations about airline safety and standards.
Automobile racing drew Howard to Georgia where he would reside the rest of his life.  He purchased land on Sapelo Island, built a palatial home, and was host to dignitaries such as Charles Lindbergh and Presidents Coolidge and Hoover.  He continued to purchase land in Georgia and was responsible for developing coastal Georgia into a vacation and tourism destination.
Howard Earle Coffin died at the age of sixty-four on November 21, 1937.
Frank Trenholm Coffyn
Frank Trenholm Coffyn was born on October 24, 1878 in Charleston, South Carolina.  In December of 1909, Frank became interested in aviation after seeing an exhibition in New York City.  His father George knew one of the executives of the Wright Company who arranged a meeting with none other than Wilbur Wright.  Wright must have been impressed because he invited Frank to Dayton in 1910 to begin flight instruction — Orville trained him.
During his career he flew as part of the Wright Exhibition Team, delivered aircraft to the United States Army in Texas, flew as a stunt pilot – just once flying under the Brooklyn Bridge.  He served as a United States Army flight instructor in World War I and tried his hand at acting in silent movies in the 1920's.  He sold aircraft for the Burgess Company and in 1944 at the age of sixty-six, Frank obtained his helicopter pilot's license.  According to his obituary, his helicopter license was the third issued and his airplane pilot's license was number twenty-six, definitely an aviation pioneer.
Frank's life was celebrated on "This is Your Life", a 1950's television show hosted by Ralph Edwards.  Historic footage of him flying as part of the Wright Exhibition Team was featured, as well as surprise guest Roy Knabenshue who was Frank's boss when he flew with the team.
When he died on December 10, 1960 at the age of eighty-two, at that time he was the oldest licensed pilot and the last surviving member of the Wright Exhibition Team.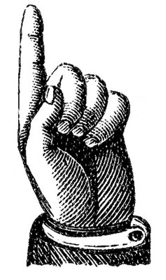 Did you enjoy this article?  Yes? Check out Digging History Magazine.  Since January 2018 new articles are published in a digital magazine (PDF) available by individual issue purchase or subscription (with three options).  Most issues run between 70-85 pages, filled with articles of interest to history-lovers and genealogists — it's all history, right? 🙂  No ads — just carefully-researched, well-written stories, complete with footnotes and sources.
Want to know more or try out a free issue? You can download either (or both) of the January-February 2019 and March-April 2019 issues here:  https://digging-history.com/free-samples/
Thanks for stopping by!