Bigger Head was born in Highland County, Ohio on October 12, 1812 to parents William and Mary (Elder) Head.  According to the Head family genealogy, William and Mary were cousins and together they had fourteen children, with ten of them living to adulthood.  Bigger was the second son named Bigger – the first died at the age of eight months in 1807.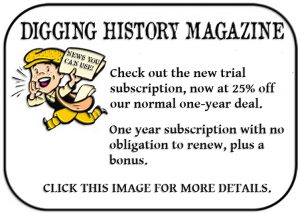 I came across this family while researching a friend's Head family line.  I found multiple instances of the "Bigger" forename or middle name.  First of all, I've never heard of anyone with the first name of "Bigger" so that alone was intriguing.  Where did that come from?
This article has been removed from the free side of the site.  It has been significantly updated with new research and featured in the March-April 2019 issue of Digging History Magazine.  Purchase the issue here or contact me to purchase a copy of the article only.