Some of the earliest records of this surname (pronounced EYE-sham) occurred in eleventh century England.  There are two Isham families that settled in the Colonies, one in Massachusetts and one in Virginia.  The families migrated from Northamptonshire in England, where there was a village called Isham, near the Ise River, which is possibly where the family name was derived.  Adding the suffix "ham" which means "home" to "Ise" would result in the family name of Isham.
Both of the American Isham families have interesting histories.  One married into a well-known Virginia political family, the Randolphs, whose descendants include Thomas Jefferson and Edith Bolling Wilson (Woodrow's second wife), Chief Justice John Marshall and General Robert E. Lee.
Captain Henry Isham
Henry Isham was born circa 1626-1628 in Northamptonshire to parents William and Mary Brett Isham. He migrated to Bermuda Hundred, Henrico, Virginia, situated along the James River, in 1656. He married Katherine (or Catherine) Banks, daughter of Christopher Banks, and they had at least three children: Henry, Mary and Anne.
Son Henry died young in 1678 and never married. Mary and Anne married prominent men, however.
Mary Isham Randolph
Mary Isham was born circa 1658 in Bermuda Hundred. In 1678 she married Colonel William Randolph, who had immigrated in 1674 and settled on "Turkey Island" in Henrico County, Virginia. William was a member of the House of Burgesses and served as its Speaker in 1698.
Mary bore nine children – seven sons and two daughters: William, Thomas, Isham, Richard, John, Henry, Edward, Mary, and Elizabeth.
Isham's daughter, Jane, was the wife of Peter Jefferson and mother to Thomas Jefferson of Monticello.
Richard's family intermarried with the Bolling family (Edith Bolling Wilson). Sister Anne's family also intermarried with the Bollings.
Daughter Mary's son William Stith was the third president of William and Mary College from 1752-1755. His grandfather William Randolph had helped found the College and also served as a trustee.
Anne Isham Eppes
Anne married Colonel Francis Eppes and to their marriage were born seven children, according to one family historian: Francis, Isham, William, Elizabeth, Mary, Sarah and Anne.
Martha Eppes, Francis and Anne's granddaughter, married John Wayles and they were the parents of Martha Wayles, wife of Thomas Jefferson, so they were cousins having the same great-great grandfather, Captain Henry Isham. Henry and Katherine were also third great-grandparents of Chief Justice John Marshall and fourth-great grandparents of General Robert E. Lee.
John Isham (Massachusetts)
John Isham of Barnstable, Massachusetts was born on March 31, 1654, either in England or Virginia — I could not locate any sources that knew for sure. According to A Survey of The Ishams in England and America published in 1938, at that time there had been three traditions about John's origin and how he came to New England, although only one seemed probable. One tradition was dismissed as "worthless", another was described as "concocted by some unscrupulous genealogist for consumption by credulous and trusting Americans."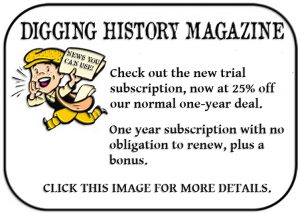 The third tradition, according to author Homer Brainard, seemed to indicate the possibility that John might have been in Virginia before going to Massachusetts. Records indicated that in 1670 Virginia authorities demanded from Plymouth authorities that James Percival be extradited, he being accused of running away from Virginia with a boat. Brainard thought it possible that if Percival had companions, perhaps John Isham was one of them and that they might have wanted to escape political tensions and antagonisms which were brewing during that time in Virginia.
John married Jane Parker, member of a prominent Barnstable family, on December 16, 1677. John and Jane had ten children: Jane, John, Isaac, Sarah, Mary, Patience, Hannah, Joseph and Thankful. John became a freeman in 1691 under a new charter uniting Plymouth with the Bay Colonies (Puritans vs. Separatists).
The new charter no longer required church membership in order to vote, although it is uncertain what faith John Isham practiced, as the records of the Congregational Church of Barnstable have no record of his membership nor the births or baptisms of his children. One family historian noted that he was tolerant towards Quakers, having been the witness for one prominent Quaker's will. Puritans were known to be highly intolerant of Quakers (see previous article on Puritans vs. Quakers), so it seems unlikely he was a Puritan.
John Isham died September 3, 1713 in Barnstable. His grandchildren served in the Revolutionary War, and his great-grandson Jirah was a general during the War of 1812.
I could go on extensively about this family's history. When I selected this surname for an article, little did I know how prominently it impacted history with so many American historical figures descended from it — just another reason why I am "Diggin' History"!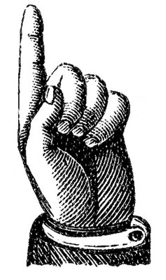 Did you enjoy this article?  Yes? Check out Digging History Magazine.  Since January 2018 new articles are published in a digital magazine (PDF) available by individual issue purchase or subscription (with three options).  Most issues run between 70-85 pages, filled with articles of interest to history-lovers and genealogists — it's all history, right? 🙂  No ads — just carefully-researched, well-written stories, complete with footnotes and sources.
Want to know more or try out a free issue? You can download either (or both) of the January-February 2019 and March-April 2019 issues here:  https://digging-history.com/free-samples/
Thanks for stopping by!