Perrin Ross was born July 4, 1748 to parents Jeremiah and Anna Paine Ross in New London, Connecticut.  Jeremiah Ross was one of the Connecticut settlers who helped form the Susquehanna Company in 1753.  The Company acquired two thousand acres of land in the Wyoming Valley the following year, and the area would be disputed for several years between Connecticut and Pennsylvania.  In 1773 Connecticut received permission from England to settle the area regardless of the dispute.  Jeremiah migrated to the Wyoming Valley in 1774.
Perrin married Mercy Otis, daughter of Joseph and Elizabeth Otis, date uncertain although some believe in 1768. Six children were born of their marriage: Jesse, Elizabeth, Joseph, John, Daniel, Perrin, Jr. (born after his father's death).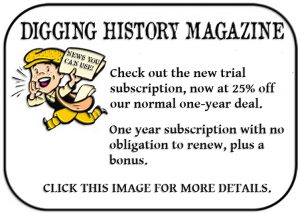 Yesterday's article on The Battle of Wyoming related the history of settlers from Connecticut populating the Wyoming Valley. Between 1769 and 1775 there were numerous clashes, an almost perpetual state of war. The conflicts were with both the Indians and Pennsylvanians who also laid claim to the area, and it's likely that the Ross family experienced those dangers and participated in arming and defending the Valley.
On August 23, 1776, the Continental Congress established six companies to defend Pennsylvania. Two of those companies were stationed in the Wyoming Valley (Westmoreland). On August 26:
Congress proceeded to the election of sundry Officers, when Jonathan Dayton was elected Regimental Paymaster of Colonel Dayton's Battalion; Robert Durkee and Samuel Ransom were elected Captains of the two Companies ordered to be raised in the Town of Westmoreland; James Wells and Perin Ross First Lieutenants; Ashbel Buck and Simon Spalding, Second Lieutenants, and Herman Swift and Matthew Hollomback Ensigns of the said Companies.
Some sources indicate that Perrin Ross and his companies had joined the Continental Army at some point and had fought in New Jersey. One record for application to the Iowa Sons of the Revolution, indicates that Perrin served with General Washington's army beginning in January of 1777 and wintered at Valley Forge. According to The Massacre of Wyoming, The Acts of Congress for the Defense of the Wyoming Valley, Pennsylvania, Captain Ransom, Captain Durkee, Lieutenant Wells and Lieutenant Ross, all from the original companies formed in 1776, were home on furlough in July of 1778.
Lieutenant Perrin Ross was killed in the Battle of Wyoming, a savage ambush and probably the bloodiest and most heinous of all Revolutionary War battles, on July 3, 1778, just one day short of his thirtieth birthday. Perrin's brother, Jeremiah, Jr. was also killed, as was Perrin's brother-in-law, Jonathan Otis.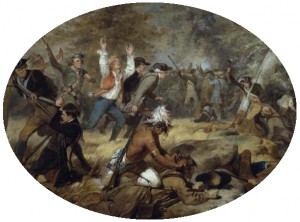 Perrin's brother, William, was the only son of the Ross family left. Several years later, William, then a general, participated in Congressional hearings about the massacre. General Ross testified of the carnage he was witness to on that day, shocking scenes of unrecognizable bodies scattered about.
Mercy Otis Ross Allen
Mercy Otis Ross Allen, according to church records, was born on June 5, 1747 in North Parish, New London, Connecticut to parents Joseph and Elizabeth (Little) Otis. She was one of fifteen children.
In a speech given by William A. Wilcox, Esq. in 1878 on the occasion of the one hundredth anniversary, her escape from the Wyoming Valley following the massacre was detailed:
When the news came to go into the fort she packed the papers and clothes in a chest and her pewter platters she buried with other articles in the garden. She then took her children and went into the fort (Forty Fort) the night before the battle. When the news came to the fort that our men were defeated she would not stay in the fort. A party of thirty, one old man with a horse, the rest women and children, went out of the fort at night, crossed the river at Wilkes-Barre and went up into Solomon's Gap that night. When they got into the woods they lay down to rest and sleep. They went on next day and were ten days getting through the wilderness. Hannah, (Ford) wife of Josiah Rogers, died on the route and was buried under the root of a fallen tree, and Mrs. Ross was so worn down with the excitement and fatigue of the journey and starved for want of food, that when the burial was over and the party was about to move on, Mrs. Ross said that she could go no further and would like to be buried alongside of the other woman. She was, however, appealed to in behalf of her children, and urged to get up and go on with the party, which she was finally induced to do. They first met the abode of civilization at Allentown and stopped at the house of the people and asked for food, but were refused.
They did not go far after this before they were taken up by the Government and furnished with provisions. She had five children with her, all of whom were about naked, so badly were their clothes torn and worn in the journey. About the first of October, three months after the battle, her last child was born in Connecticut. In March of 1782 she married Samuel Allen, with whom she moved to Wyoming to the place of her former husband, Perrin Ross, on Ross Hill, in the winter of 1784-5.
Mercy Ross, at the time of the flight from Wyoming Valley, was carrying her sixth child, Perrin, and accompanied by her other five children, according to the above narrative. Her second husband, Samuel Allen, also served as both an ensign and a lieutenant in Colonel Putnam's regiment in Pomfret, Connecticut, where Samuel had been born. Mercy and Samuel had at least one child, Otis, born in 1787 in Luzerne County, Pennsylvania.
Mercy died in 1824 in Luzerne County. Her tombstone says her birth year was 1745 and her name spelled "Marcy". She and Samuel were buried in the Allen Cemetery. It seems amazing that this woman would want to go back to Wyoming Valley after the horrible massacre of Perrin, but it appears that some of her children returned there as well.
According to family history sources, Mercy's mother Elizabeth was a descendant of Mayflower passengers John Alden and Priscilla Mullins. John and Priscilla's descendants include Henry Wadsworth Longfellow, John Adams, John Quincy Adams and Dan Quayle. Her father, Deacon Joseph Otis, was a first cousin of Daniel Boone.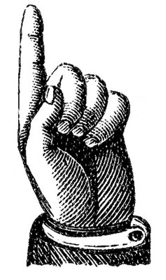 Did you enjoy this article?  Yes? Check out Digging History Magazine.  Since January 2018 new articles are published in a digital magazine (PDF) available by individual issue purchase or subscription (with three options).  Most issues run between 70-85 pages, filled with articles of interest to history-lovers and genealogists — it's all history, right? 🙂  No ads — just carefully-researched, well-written stories, complete with footnotes and sources.
Want to know more or try out a free issue? You can download either (or both) of the January-February 2019 and March-April 2019 issues here:  https://digging-history.com/free-samples/
Thanks for stopping by!