Leo Leroy and Pansy Mae (Willey) Hagel, husband and wife, are buried in the Briston Cemetery in Beaverhead County, Montana – near the area called Big Hole.  They were born in different places and their families made their way to Montana in the late 1890's for different reasons.
Leo Leroy Hagel
Leo Leroy Hagel was born on January 21, 1888 in Limestone, Peoria County, Illinois to parents Franklin Charles and Matilda (Harris) Hagel, their second oldest child of ten. Leo's father was a Doctor of Osteopathy as noted in the Lewis County, Idaho telephone directory in 1912 and various census records. The 1900 census referred to Frank as a "Magnetic Healer" – the practice of magnetic healing being a forerunner to chiropractic medicine.

Leo's family was of German ancestry – his paternal grandparents were born in Prussia (grandfather) and Bavaria (grandmother). The Hagel family migrated to Salmon, Idaho (eastern Idaho, near the Montana border) in approximately 1894.
In 1907, Leo made his first trek over Big Hole Pass, a Continental Divide pass crossed over by Lewis & Clarke in 1805 or 1806. On the other side of the pass was the town of Briston, where he would meet Pansy Mae Willey and marry her on November 10, 1912.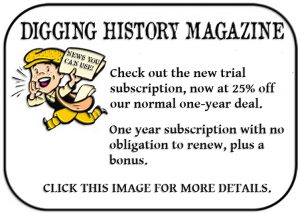 According to family history, Leo trapped "red fox, weasel, skunks, coyotes and anything else he could get a dollar out of. His favorite fur-bearer was the pine marten." Leo lived in Gibbonsville, Lemhi County, Idaho and worked as a gold miner, perhaps with his older brother Elmer (also a gold miner), according to the 1920 census. It was unlikely that their gold mining work produced much income, however. The Gibbonsville mine, although it had produced a considerable amount of gold, was beginning to play out by the early 1900's. After a 1907 fire, official company mining operations ceased, although sporadic mining continued for a time.
In 1930 Leo and Pansy were living in the Noble precinct of Lemhi County and Leo was a farmer. In 1940 they continued to farm in the Gibbonsville precinct, with Leo at age 52 working 72 hours per week. Pansy, alongside him, put in the same amount of hours as a "laborer". In 1940 the census, for the first time, enumerates information regarding levels of education – Leo had a fifth grade education and Pansy and eighth grade education.
Pansy died at the age of 59 in 1952, just a month short of her 60th birthday. Leo married Ruth Frederickson Schlagel, a widow, on February 11, 1954 at the age of 66. At the time of his death on July 18, 1986, Leo was residing in North Fork, Lemhi, Idaho, but according to death records he died in Missoula, Montana.
Pansy Mae Willey Hagel
Pansy Mae Willey was born on September 30, 1892 in Glidden, Iowa to parents Thomas Henry and Sophia Butterworth Pendleton Willey. Her mother had been born in England in 1849 and immigrated to America in 1850. Both of Thomas' parents were born in England and he was born in Wisconsin in 1849.
Thomas, a farmer and cheese maker, died on February 23, 1895, leaving Sophie with six children to care for. According to family history, some cousins in Mississippi offered to help and Pansy's brother Asa (age 13) piloted a flatboat down the Mississippi River with the family's livestock on board. The rest of the family joined him and they remained there for approximately four years.
Their cousin, Frank Pendleton, visited them in 1898. He had a ranch in the Big Hole Valley in Montana and convinced Asa to come for a visit. At age 18 Asa left for Big Hole and settled in Wisdom. When the rest of his family joined him in Montana, they settled in Briston, where Pansy and Leo met.
After their marriage, Leo and Pansy had a child, Arlo, who was born on June 14, 1914. Sadly, Arlo died on January 2, 1917 – perhaps a victim of the flu pandemic. Leo and Pansy never had any more children.
On August 30, 1952 Pansy died and was buried in the Briston Cemetery in Beaverhead County, Montana. Years later, in 1986, Leo was buried next to her.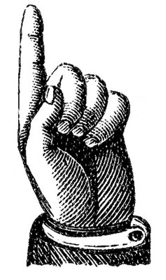 Did you enjoy this article?  Yes? Check out Digging History Magazine.  Since January 2018 new articles are published in a digital magazine (PDF) available by individual issue purchase or subscription (with three options).  Most issues run between 70-85 pages, filled with articles of interest to history-lovers and genealogists — it's all history, right? 🙂  No ads — just carefully-researched, well-written stories, complete with footnotes and sources.
Want to know more or try out a free issue? You can download either (or both) of the January-February 2019 and March-April 2019 issues here:  https://digging-history.com/free-samples/
Thanks for stopping by!