Nancy Crawford Bray was born on February 16, 1801 in Virginia (possibly Greenbrier, which is now West Virginia).  Her mother died when Nancy was but seven years old — family histories and newspaper articles record that she helped raise her three young brothers.  Her father, William, moved his family to Ohio in the early 1820's, possibly 1823.
On November 7, 1823, Nancy Crawford married a Baptist minister, Harrell Bray, in Gallia, Ohio. The Justice of the Peace, Samuel Denny, was related to Harrell's mother, Elizabeth Denny Bray.

The children born to Harrell and Nancy were (as best I can determine, although one source said they had ten children): Elisha, Elizabeth, Louisa, William, Harrell, Jr., Nathaniel, Nancy and Reuben.
According to the 1830 census, the Bray family lived in Starr, Hocking County, Ohio. Census records for 1840 weren't found but it's possible the Bray family had already migrated to Dallas County, Missouri. A newspaper story referred to Harrell Bray participating in the 1841 founding of Buffalo, Missouri (county seat). He helped survey the town site and Nancy prepared meals for the camp (referring to Nancy as an "energetic woman"), according to the article.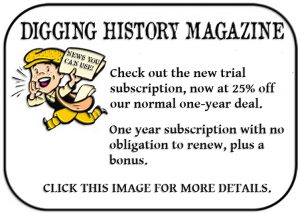 Polk County, Missouri marriage records indicate that Harrell performed marriages in early 1841, and he received a land grant for 80 acres in Dallas County on April 10, 1843. Apparently, Harrell was bi-vocational – a Baptist minister and a farmer. However, in 1849 Harrell got a case of gold fever. Gold was first discovered in early 1848 and by the end of the year hundreds of people made their way west to seek their fortunes.
Harrell headed to California sometime after the 1850 census (enumerated on August 10, 1850), leaving Nancy and his children behind. In 1853, Nancy began her journey to California. In 1901, the Guernville Republican told her story:
This undaunted woman who had braved the perils of Missouri frontier life, started westward at the head of an emigration train. Instead of oxen for draft animals, as was the custom, she had 15 cows shod in leather boots for the protection of their feet and drove them in two teams, guiding one team with her own hands. The cows furnished milk enroute and were sold for large sums of money when they reached California. They were worth far more than the gold nuggets which were dug and washed up.
The newspaper article said that the Bray family joined the local First Baptist Church around 1855 or 1856 and the next two censuses indicate that Harrell had returned to farming. The 1860 census recorded that Harrell and Nancy and four of their sons (Harrell, William, Nathaniel and Reuben) were living in Santa Rosa, Sonoma County, California. A young Elisha Bray, 9 years old, was enumerated with them and I assume that perhaps he was their grandson.
In 1870, Nancy and Harrell were enumerated with their son Reuben in Santa Rosa. Two of their grandchildren, Samuel and Joseph Culbertson (daughter Nancy's children) were present in the same household. Nancy was only 16 years old and married to William Culbertson (age 27) in 1860 and bore at least twelve (possibly thirteen children) of her own.
On February 2, 1877, just two weeks before Nancy's seventy-sixth birthday, Harrell passed away. According to the Guernville Republican, Nancy had an accident, injuring her hip in 1881 or 1882. At the time the article was written, she had been confined to the County Hospital for nineteen years. "She refused to leave this place, fearing that in death she might be separated from her husband who is buried here", according to the article.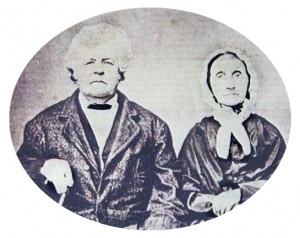 Nancy was enumerated in the 1880 census with her son Elisha (56), a widower. In 1900, Nancy was counted as a resident (boarder) of the Santa Rosa Poor Farm – her son Elisha was a boarder in the same facility at the age of 77 on June 18, 1900. On July 19, 1900, Elisha passed away and was buried in the same cemetery (Santa Rosa Rural Cemetery) as his father.
The day of her 101st birthday, February 16, 1902, Reverend Gason and members of the First Baptist Church planned to visit, honoring her with a reception, "most likely the last honor which they will be able to bestow in her lifetime." At that time, she was reported to have been too weak to leave her cot, but the reception would be held in a corner of the women's ward. She was in "full possession of her faculties" and eager to greet her guests and celebrate her birthday that day.
A few weeks later, on March 12, 1902, Nancy Crawford Bray passed away and was buried next to her beloved husband. Nancy had 114 descendants – ten children, sixty grandchildren, forty great-grandchildren and four great-great grandchildren. What a life Nancy Crawford Bray must have lived! She outlived her husband and at least two of her children.
I randomly selected Nancy Crawford Bray for a tombstone article several weeks ago, and of course, my rule is that I don't research known relatives or ancestors for these articles. I unexpectedly found a connection with the Bray family and my Grandmother Okle (Erp) Young's family.
Harrell Bray was the son of William and Elizabeth Denny Bray. One of William's brothers, Isiah Bray, married the daughter of my fourth great grandparents Johnathon and Belinda Taylor Brinson, Phoebe Brinson in Kentucky. Phoebe's sister, Hannah (married to Singleton Earp), is my third great grandmother, so that would make Phoebe my second great grand aunt (if our calculations are correct). Phoebe would be Harrell Bray's aunt by marriage, and thus Nancy a niece by marriage. The Brinsons lived in Pulaski County, Kentucky as did many other ancestors (Earp, Stogsdill, Sears, Chaney and Simpson).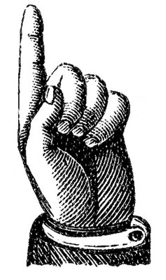 Did you enjoy this article?  Yes? Check out Digging History Magazine.  Since January 2018 new articles are published in a digital magazine (PDF) available by individual issue purchase or subscription (with three options).  Most issues run between 70-85 pages, filled with articles of interest to history-lovers and genealogists — it's all history, right? 🙂  No ads — just carefully-researched, well-written stories, complete with footnotes and sources.
Want to know more or try out a free issue? You can download either (or both) of the January-February 2019 and March-April 2019 issues here:  https://digging-history.com/free-samples/
Thanks for stopping by!