The Amboy, California area was settled in the late 1850's but wasn't established as a town until 1883 or 1884.  The town was named Amboy as part of civil engineer Lewis Kingman's plan to alphabetically name a series of railroad stations across the Mojave Desert for the Atlantic and Pacific Railroad.  Following Amboy would be Bolo (renamed Bristol), Chambless, Danby, Essex, Fenner, Goffs and so on.  Because these railroad stops were so vital it is said that the railroad was the organization responsible for naming more towns in California in those days.
When gold was discovered nearby in the late 1890's the town began to boom.  In 1926 the National Trails Highway (became Route 66) opened and Amboy was a major stop along that road.  Even through the Depression years, Amboy didn't fade much – travelers still needed a place to get gas, eat or sleep.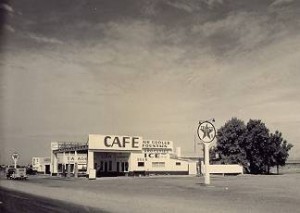 In 1938 Roy and Velma Crowl bought a gas station and café in Amboy which eventually became the now famous Roy's Café and Motel. Herman "Buster" Burris partnered with his father-in-law Roy to build up the town (and their business) by adding a motor court (motel) for weary travelers. According to a January 17, 2007 Los Angeles Times article:
Amboy was the domain of Buster Burris, a rough-hewn entrepreneur with flinty eyes, sun-toasted skin and strong opinions about rowdy bikers and men with long hair. Burris and his father-in-law opened Roy's in the 1930s and for decades did brisk business selling tires, thick malts and overpriced gas. At times so many cars awaited service that one might have thought they were running a used car lot too.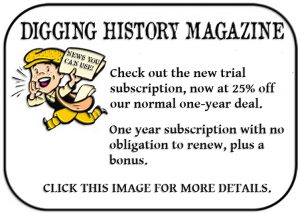 So even through the World War II years, Amboy continued to thrive as a small town stop on Route 66 although there were less than 100 residents. With the 1972 construction of Interstate 40 and the by-pass of old Route 66, the town began to decline, although people still wanted to stop for the nostalgia – Roy's Café was known to be an excellent dining stop. Again, from the 2007 Times article:
Their place hummed 24/7 with broken-down cars — so many that customers often had a long wait. So Crowl and Burris opened a diner to feed them double cheeseburgers and homemade chili. The boom in tourism after World War II brought even more stranded motorists. So Crowl and Burris built the motel and in 1959 erected the Roy's sign.
Burris sold the town in 2000 before he died at the age of 92 – the new owners, however, defaulted and the property reverted back to Buster's second wife, Bessie. She sold it again in 2005 for $425,000 cash to the founder of the Juan Pollo restaurant chain, Albert Okura. Apparently his promise to rebuild Roy's sealed the deal. Okura seems determined to restore the town although there wasn't much structure-wise included in the purchase. According to the Times article, Burris is said to have bulldozed quite a bit of the town when I-40 wrecked his business.
One amusing story I found dated from the 1930's when local high school students decided to stage a "geological prank" (one source said it was a deputy sheriff!). That stretch of highway was infamous for broken down cars and flat tires strewn about and with a recent newly laid railroad track there were also old timbers scattered about – an eyesore. The students began to gather the "junk" over a period of months and then headed to the nearby Amboy Crater, dumped the debris and set it afire. The local residents panicked thinking the "volcano" was about to erupt!
Amboy is also known for its Salt Ponds – this picture is stunning! Hopefully, Albert Okura will be able to fulfill his promise to restore Roy's Café and the town of Amboy. Nostalgic places like Amboy, California deserve a chance to be remembered for what they once were – back in the good old days.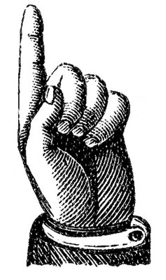 Did you enjoy this article?  Yes? Check out Digging History Magazine.  Since January 2018 new articles are published in a digital magazine (PDF) available by individual issue purchase or subscription (with three options).  Most issues run between 70-85 pages, filled with articles of interest to history-lovers and genealogists — it's all history, right? 🙂  No ads — just carefully-researched, well-written stories, complete with footnotes and sources.
Want to know more or try out a free issue? You can download either (or both) of the January-February 2019 and March-April 2019 issues here:  https://digging-history.com/free-samples/
Thanks for stopping by!