Marmaduke Norfleet Bell (III) was born in 1836 to parents Marmaduke Norfleet Bell, Jr. and Mary "Polly" Landing (or Landen) Bell.  Marmaduke and Polly were married on February 23, 1826 and had seven children listed in the 1850 United States Census.  That year, Marmaduke III was listed as being fifteen years old.
Marmaduke III paid a one thousand dollar bond to the State of North Carolina and obtained a license to marry (Margaret) Ann Walston on March 26, 1859 in Halifax County, North Carolina.
In 1860, Ann and Marmaduke's first child Hassell was born. In June of 1861, daughter Virginia "Jennie" was born and on January 2, 1864 daughter Sarah was born. On February 4, 1862, Marmaduke enlisted in Company F of the North Carolina 43rd Infantry Regiment and was mustered in as a Private on April 2, 1862. On July 26, 1862, Marmaduke was promoted to Full Corporal.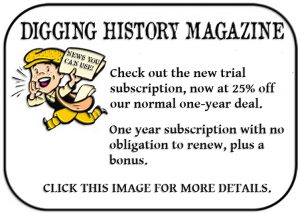 The regiment had been organized at Camp Mangum in March of 1862, located about three miles west of Raleigh. The entire brigade was first dispatched to Wilmington and Fort Johnson on the Cape Fear River, remaining approximately one month and then advanced to Virginia. While occupying the road around Richmond the brigade came under fire from gunboats and Malvern Hill. Afterwards they were ordered to Drewry's Bluff and became part of the forces led by Major General G.W. Smith, providing protection for Richmond in advance of General Lee's troops which would advance to Maryland in September 1862.
After fortifying their quarters for winter the brigade was ordered to move to Goldsboro to reinforce other Confederates in advance of Union troops led by General Foster. The Union managed to burn a bridge which the Confederates quickly rebuilt. From early 1863 to late spring, the regiment experienced a few skirmishes, but nothing of much consequence. However, in June orders came through to begin to join General Lee at Brandy Station. The Union suffered heavy losses in that battle. Then it was on to Carlisle, Pennsylvania for that fateful battle at Gettysburg.
Youngest daughter, Sarah, was born on January 2, 1864, so apparently Marmaduke had secured at least a short leave sometime in 1863. On March 30, 1864, Marmaduke was promoted to Full Sergeant. By July the 43rd had advanced to Harper's Ferry and by the 11th of July they were in sight of U.S. Capitol Dome in Washington, D.C. At this point, the 43rd had marched some five hundred miles and had participated in twelve battles or skirmishes which resulted in severe losses for the enemy.
The troops crossed the Blue Ridge at Snicker's Gap on July 17 and that afternoon had driven the enemy into the river where several were killed or drowned. On the following day the Union returned and a major battle ensued. That day, July 18, Sergeant Marmaduke Norfleet Bell was mortally wounded. While there is a grave marker in North Carolina, it is doubtful that was his final resting place. I found no other family members in the cemetery where the marker is located.
I'm not sure if Marmaduke had ever met his daughter Sarah before heading into the heightened engagements of 1864. In 1870, twenty-six year old Margaret (Ann) was enumerated with the Watson family in Palmyra, Halifax, North Carolina. Her three children were ten (Hassell), nine (Jennie) and seven (Sarah). It doesn't appear that Ann ever remarried after being widowed in 1864.
One other note about Marmaduke and his full name "Marmaduke Norfleet" – I suspect he is named after some ancestor. It appears that his great grandmother's maiden name was Norfleet. There was a Marmaduke Norfleet, born in 1700 who sold land (swamp land, that is) to none other than George Washington in the 1760's. Read about it here – it's pretty interesting.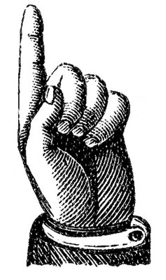 Did you enjoy this article?  Yes? Check out Digging History Magazine.  Since January 2018 new articles are published in a digital magazine (PDF) available by individual issue purchase or subscription (with three options).  Most issues run between 70-85 pages, filled with articles of interest to history-lovers and genealogists — it's all history, right? 🙂  No ads — just carefully-researched, well-written stories, complete with footnotes and sources.
Want to know more or try out a free issue? You can download either (or both) of the January-February 2019 and March-April 2019 issues here:  https://digging-history.com/free-samples/
Thanks for stopping by!