The story goes that this Route 66 ghost town got its name in 1883 when the Southern Pacific Railroad named the station after Baghdad, Iraq (sans the "h") because of its similar inhospitable climate.  Curiously, the railroad named two other nearby towns "Siberia" and "Klondike".  A post office was added in 1889 and at one point the town bustled with activity, boasting a telegraph office, hotels, mercantile, a school and library, and a Harvey House restaurant.
Bagdad was an important stop along the train route since Ash Hill Grade heading northwest out of the town was quite a pull for westbound trains.  Water was brought in from nearby Newberry Springs daily in 20-car trains.  The Bagdad stop also provided coal and fuel oil, and during the 1900-1910 mining boom it was the station used to ship out product from the Orange Blossom and War Eagle mines.  At its zenith, the town of Bagdad probably had close to 600 residents.

When mining in the area played out, the town began to decline. A fire in 1918 destroyed quite a few of the wooden buildings in town. In 1923 the post office was closed and in 1937 the library closed. In the 1940's the depot, a few homes, the now famous Bagdad Café, a gas station and some cabins for Route 66 travelers remained. Former residents of Bagdad reminisce about the good old days when the Bagdad Café was the only place for miles around to have a juke box and dance floor, so it was known to be a lively place back in the day.
Of course, the Bagdad Café was the inspiration for the 1988 movie of the same name, although the film was shot at the Sidewinder Café in Newberry Springs (there is now a Bagdad Café in Newberry Springs). Even though Bagdad had ceased to be a thriving town long before, in 1972 Interstate 40 by-passed the town altogether – even the Bagdad Café closed its doors.
These days one might find a few pieces of junk or remnants of a time long gone by – there is a cemetery but most graves are unmarked. It is said that approximately fifty Chinese railroad workers were felled by cholera, I would presume in the 1880's. One other interesting fact about Bagdad – true to its name and reputation as being inhospitable – from October 3, 1912 to November 8, 1914, the town of Bagdad was known as the driest place ever in the United States – 767 days without a drop of rain.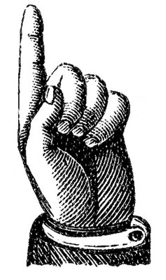 Did you enjoy this article?  Yes? Check out Digging History Magazine.  Since January 2018 new articles are published in a digital magazine (PDF) available by individual issue purchase or subscription (with three options).  Most issues run between 70-85 pages, filled with articles of interest to history-lovers and genealogists — it's all history, right? 🙂  No ads — just carefully-researched, well-written stories, complete with footnotes and sources.
Want to know more or try out a free issue?  That's easy if you have a minute or two.  Here are the options (choose one):
Scroll up to the upper right-hand corner of this page, provide your email to subscribe to the blog and a free issue will soon be on its way to your inbox.
A free article index of issues is available in the magazine store, providing a brief synopsis of every article published in 2018.  Note:  You will have to create an account to obtain the free index (don't worry — it's easy!).
Contact me directly and request either a free issue and/or the free article index.  Happy to provide!
Thanks for stopping by!