I had seen this "ghost town" mentioned in my recent research for ghost town stories, so I will  loosely place it under that category  because it's pretty interesting.   Over the years, some people have thought this might be the same group of women who formed Bathsheba (which lasted only a short time – see this blog article), but it does appear to be a different group of women.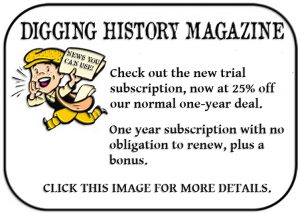 I found one reference, actually an article written anonymously.  This person constructed the story of "Daisy Colony" with newspaper articles written about a group of "venturesome" women.  The group was led by a woman referred to as Annetta (or Annette) Daisy.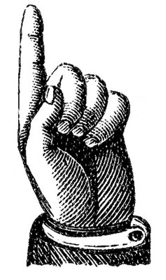 This humorous and informative article has been re-written and enhanced, and published (complete with footnotes and sources) in the May 2018 issue of Digging History Magazine.  Should you prefer to purchase the article only, contact me for more information.
I invite you to check out Digging History Magazine.  Since January 2018 new articles are published in a digital magazine (PDF) available by individual issue purchase or subscription (with three options).  Most issues run between 70-85 pages, filled with articles of interest to history-lovers and genealogists — it's all history, right? 🙂  No ads — just carefully-researched, well-written stories, complete with footnotes and sources.
Want to know more or try out a free issue? You can download either (or both) of the January-February 2019 and March-April 2019 issues here:  https://digging-history.com/free-samples/
Thanks for stopping by!