One hundred years ago today, on October 22, 1913, a massive coal mine explosion occurred in Dawson, New Mexico at the Stag Canyon Fuel Company's Mine No. 2.  Today's "Tombstone Tuesday" pays tribute to some of the immigrant miners who perished on that horrific day.  This story was a bit heart-wrenching after going through the immigration records and wondering had these men known what was ahead would they have come to America after all.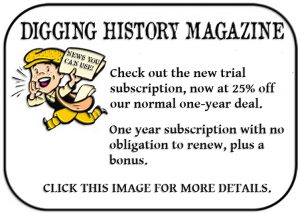 In looking for the grave records for that fateful day (what little there are), I found name after name listing October 22, 1913 as the date of death.  Above that would be a notation regarding birth as "Unknown".  Most were buried with only a Miners Cross and no grave stone.  A memorial has been erected in the cemetery listing the names of the dead.  The list of immigrants killed included those from Greece, Italy, Russia, Hungary, Austria, Slavic nations, Ireland, Mexico and Bohemia.
This article was enhanced, complete with sources, and published in the March 2018 issue of Digging History Magazine.  Should you prefer to purchase the article only, contact me for more information.
Want to know more or try out a free issue? You can download either (or both) of the January-February 2019 and March-April 2019 issues here:  https://digging-history.com/free-samples/
Thanks for stopping by!