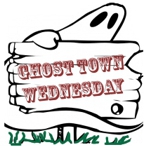 This ghost town in northeast Cherokee County was first known as "Skin Tight".  According to legend the community got that name after cattle buyer and merchant Henry L. Reeves opened a store.  It's believed the name was due either to Reeves' "close trading tactics" or perhaps because he worked as a trapper and animal skinner.
The town had begun to take shape in several years earlier in 1849 when Hundle Wiggins settled there after the Texas Legislature created Cherokee County in 1846.  Reeves built a store there in the early 1880's and on June 13, 1883 a post office was established under the name "Lone Star".  Not long afterwards Reeves moved to Smith County and was shot to death in Troup on June 13, 1886.
By 1885 Lone Star had grown to a population of 160 with a cotton gin, gristmill, sawmill, general store and school.  The town was somewhat isolated but the town continued to grow steadily.  Both Woodmen of the World and the Masons established chapters in the small community.
NOTE: This article has been SNIPPED.  Why?  Digging History is now a monthly digital (PDF) magazine.  This article will be included in a future edition of Digging History Magazine. Check out the latest issue here:  www.digginghistorymag.com or try a subscription here.  Want to TRY OUT the magazine?  Click the magazine link in the previous sentence, then scroll to the bottom of any page and provide your email and Subscribe.  A free issue will be coming your way soon!