I haven't done a Surname Saturday in awhile and today seemed a good day to highlight this particular surname after stumbling across an interesting story this week – and possibly a link to my own family history.  The name I actually ran across while working on an ancestry research project was Renfro (Renfrow or Rentfrow).  As it turns out, these are all variations of Renfrew, and as I suspected the name has Scottish origins.
The name originates from a town of the same name in Renfrewshire.  Perhaps the earliest instance of the name was seen in the late thirteenth century when the name Adam de Reynfru was recorded in Edeneburk County.  Early in the following century a Scottish prisoner of war by the name of Robert Reynfreu was imprisoned at the Old Sarum Castle between 1304 and 1307.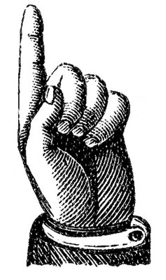 This article was enhanced and published in the June 2018 issue of Digging History Magazine.  Preview the issue here or purchase here.  I invite you to check out Digging History Magazine.  Since January 2018 new articles are published in a digital magazine (PDF) available by individual issue purchase or subscription (with three options).  Most issues run between 70-85 pages, filled with articles of interest to history-lovers and genealogists — it's all history, right? 🙂  No ads — just carefully-researched, well-written stories, complete with footnotes and sources.
Want to know more or try out a free issue?  That's easy if you have a minute or two.  Here are the options (choose one):
Scroll up to the upper right-hand corner of this page, provide your email to subscribe to the blog and a free issue will soon be on its way to your inbox.
A free article index of issues is available in the magazine store, providing a brief synopsis of every article published in 2018.  Note:  You will have to create an account to obtain the free index (don't worry — it's easy!).
Contact me directly and request either a free issue and/or the free article index.  Happy to provide!
Thanks for stopping by!