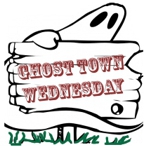 During the early eighteenth century, Spanish explorers mentioned this area and its unique water supply flowing from seven springs which fed the nearby Pecos River.  Despite those advantages, settling the area wasn't feasible at the time due to the presence of hostile Plains Indians.  Around the time of the Civil War, however, Anglo settlers began making their way to the area and more soon followed.
In 1866, Charles Goodnight and Oliver Loving brought their herds and set up camps there and what is now called Carlsbad.  To the vast herds owned by Goodnight and Loving, John Chisum added an additional one hundred thousand to graze the Pecos River Valley.
NOTE: This article is being re-purposed and will be included in a future edition of Digging History Magazine. Please check out our new site:  www.digginghistorymag.com.  Go to the Magazine Store and see what's available.  Don't miss an issue — subscriptions now available, as well as single and special edition issues and individual articles formerly posted here at the Digging History Blog site.