This family lived in Sumter County, South Carolina, and as the largest slaveholders in the state, were avid supporters of the Confederate cause.  The patriarch of the family, William Holmes "April" Ellison, Jr. was a successful entrepreneur and readily offered the labor of his sixty-three slaves to the Confederate Army.  Born into slavery, William had been freed on June 8, 1816 at the age of twenty-six by his master (and possibly his father) William Ellison.
It is believed that April Ellison was born in April of 1790, this due to the fact that often children born to slave parents were given the month of their birth as their name. Around the age of ten, April was apprenticed to William McCreight, and learned to build and repair cotton gins. He continued to work in McCreight's shop until 1816 (even though his apprenticeship had ended after six years) and worked as a blacksmith, machinist and carpenter. During that time, April also learned how to read, write and do basic math and bookkeeping.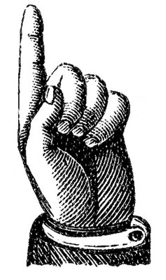 This article is no longer available for free at this site. It was re-written and enhanced, complete with footnotes and sources and has been published in the January-February 2019 issue of Digging History Magazine.  Should you prefer to purchase the article only, contact me for more information.
I invite you to check out Digging History Magazine.  Since January 2018 new articles are published in a digital magazine (PDF) available by individual issue purchase or subscription (with three options).  Most issues run between 70-85 pages, filled with articles of interest to history-lovers and genealogists — it's all history, right? 🙂  No ads — just carefully-researched, well-written stories, complete with footnotes and sources.
Want to know more or try out a free issue?  That's easy if you have a minute or two.  Here are the options (choose one):
Scroll up to the upper right-hand corner of this page, provide your email to subscribe to the blog and a free issue will soon be on its way to your inbox.
A free article index of issues is available in the magazine store, providing a brief synopsis of every article published in 2018.  Note:  You will have to create an account to obtain the free index (don't worry — it's easy!).
Contact me directly and request either a free issue and/or the free article index.  Happy to provide!
Thanks for stopping by!