This ghost town was originally named "Rock Island" but was later changed by the Rock Island and Pacific Railroad to "Glenrio" or "Glen Rio".  The name was a curious choice, however, since "glen" means "valley" and "rio" means "river" – neither of those geographical features are anywhere near this town that sprung up in the early 1900's.
The area was opened to farmers for settlement as early as 1905 with 150-acre tracts of land for sale.  A railroad depot was established the following year, and with farmers and ranchers settling in the area, freight and cattle shipments and the introduction of farming created the need for other businesses.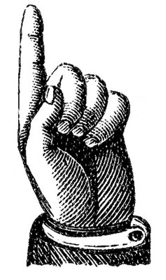 This article has been enhanced and published in the June 2018 issue of Digging History Magazine.   Other articles in this issue include: "On a Whim and a Bet: America's First Coast-to-Coast Road Trip", "Victorian Pastimes: Girdling the Globe", "Victorian Fashion: Bicycles, Bloomers and Suffrage", and more. Preview the issue here or purchase here.
Did you enjoy this article?  Yes? Check out Digging History Magazine.  Since January 2018 new articles are published in a digital magazine (PDF) available by individual issue purchase or subscription (with three options).  Most issues run between 70-85 pages, filled with articles of interest to history-lovers and genealogists — it's all history, right? 🙂  No ads — just carefully-researched, well-written stories, complete with footnotes and sources.
Want to know more or try out a free issue?  That's easy if you have a minute or two.  Here are the options (choose one):
Scroll up to the upper right-hand corner of this page, provide your email to subscribe to the blog and a free issue will soon be on its way to your inbox.
A free article index of issues is available in the magazine store, providing a brief synopsis of every article published in 2018.  Note:  You will have to create an account to obtain the free index (don't worry — it's easy!).
Contact me directly and request either a free issue and/or the free article index.  Happy to provide!
Thanks for stopping by!