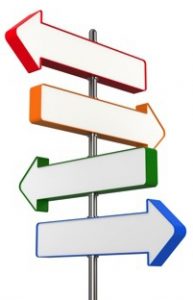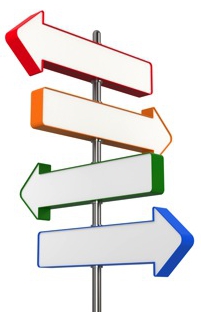 The Digging History web site is designed to provide information about our services and to post occasional blog articles.  However, the primary focus is selling subscriptions to Digging History Magazine or purchasing single issues and other digital products.  Most importantly:  You MUST create an account (see details below) in order to access your purchase.  Here are some tips for making a purchase in the magazine store:
When you add a subscription or any other product (magazine issue, individual article, etc.) you will be able to go to the cart and see its contents, how much you will be charged (including sales tax if applicable).  Click "Checkout" and you will be asked to provide some information to create an account.  Why do you need to provide this information?
Because we sell subscriptions and digital downloads (e.g., single magazine issues, special editions and individual articles) our cart software requires that you MUST create an account when making a purchase.
Your address is required because Digging History is located in Texas and Texas residents are required to pay sales tax (all other states = no sales tax).  Your address will tell the payment processor whether to charge sales tax (Click the image below to enlarge).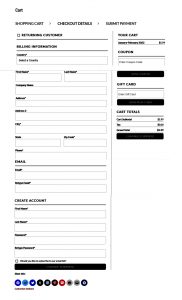 Provide all required information, including creation of a password (and re-typing it).  Press "Continue to Payment" and then you will have the option to pay either by PayPal or Credit Card (Click image below to enlarge).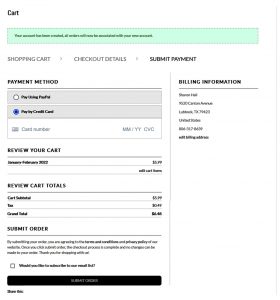 Select your preferred payment method.  If selecting PayPal you will be re-directed to log into your PayPal account where you will select your payment method.  If paying via credit card, provide the requested information (number, expiration date, etc.).
Review your cart one more time and if satisfactory, press "Submit Order".
Check your email and momentarily you will receive a receipt for your purchase.  Your purchase should be attached to the receipt,  If not, please contact me at seh@digging-history.com with information as to what you purchased and I'll be happy to forward you a copy as soon as possible.  If you have any questions about making a purchase or require assistance, don't hesitate to contact me at the email address above.