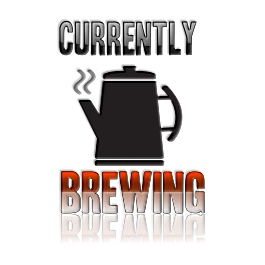 Here's a preview of the next issue of Digging History Magazine, "currently (slowly but surely) brewing", with a focus on the great state of Colorado:
"Crazy in Colorado: Wheels in Their Heads and Other (Insane) Stories" is the lead-off article in the upcoming issue of Digging History Magazine (May-June) with a look at what it meant to be deemed insane (a "wheely citizen" as one newspaper called them) in the late nineteenth and early twentieth centuries.

"Lightning Struck Twice: an en-lightning adventure in research" is one of my favorite kinds to write.  When I take off on what I call my "adventures in research" I never know what I'll find.  This one started while researching my own family — just a little news item with an unusual (and incredulous) headline.  Before I knew it I had a long and winding story which also includes a generous dollop of history of Leadville's early years (without one mention of Baby Doe Tabor, I might add!).
Praise the Lord and Place Your Bets:  No doubt about it — Alice Ivers Duffield Tubbs Huckert was a one-of-a-kind character, better known as Poker Alice.  Google "Poker Alice" and you'll find any number of articles about her, although many of them contain inaccuracies.  The best stories are the ones told in the first person.  This article, a total re-write of the original Digging History blog post a few years ago, sets the record straight through the actual words and recollections of Poker Alice herself (and a few things she didn't or wouldn't discuss!).
Colorado's Glory Days:  Boom Town to Ghost Town:  A look at some of the towns which sprung up almost overnight in Colorado's glory days of gold and silver rushes.
OK, I Give Up . . . What is It? (The Publick Hath Need of It):  With this column you never know what the topic will uncover.  By necessity the pest house was among the first institutions established in a town.  From Boston's 1721 smallpox epidemic to San Francisco's China Annie, the history of the pest house is an interesting (surprisingly so) one.
Ways to (Fashionably) Go (or Stay) in Days of Old:  This is an article I've wanted to write for some time.  Like "Lightning Struck Twice" it all started after stumbling across some unusual nineteenth century headlines.  "Saved by Her Corset" — what exactly did that mean?  What I uncovered is what I like to call "it was a Victorian thing" — oh the things they decided to fume, fuss, feud and fight over!
The Dash:  Doc Susie, Medicine Woman:  This article is another re-write of a popular article originally posted on the blog.  Dr. Susan Anderson, better known as "Doc Susie" (and the likely inspiration for television's Dr. Quinn, Medicine Woman" series) was another of those one-of-a-kind characters.  A much beloved Colorado pioneer, she endured prejudice, her own health struggles, strained family relationships, broken engagements and more throughout her long and successful career as a mountain doctor.
Taking a little extra time to "brew" this issue will (hopefully) make for a more interesting and enlightening experience for readers!  Can't wait to publish it (hopefully on or before May 15)!
Sharon Hall, Publisher and Editor, Digging History Magazine
P.S. Not yet a subscriber?  Now's the time to sign up with the added bonus of a chance to win either a family history chart or a 10-hour block of research.  Details here:  https://digging-history.com/2019/04/13/digging-history-contest-win-a-10-hour-block-of-research-or-a-family-history-chart/