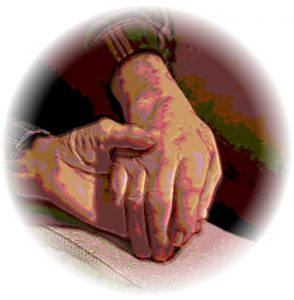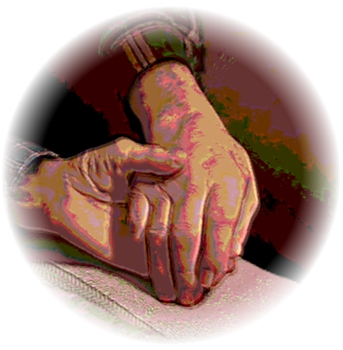 When they were born over 83 years ago I'm not certain Hulon and Willie Hall knew my grandmother was carrying twins.  They had already conceived (and lost) a set of triplets.  It had been about seven years since my grandparents buried their first-born toddler son, Hulon Lamar, a tragic victim of an accidental shooting in a remote area of San Miguel County, New Mexico.  Life had been tough enough and then it got tougher still.
The nearest "town" was the Garita Post Office, so that's where their birth certificates state they were born.  However, the place where they were born, a humble prairie dwelling, bespeaks the life and times they were born into — the hardscrabble life of a farm and ranch family trying to eke out a living during the Great Depression.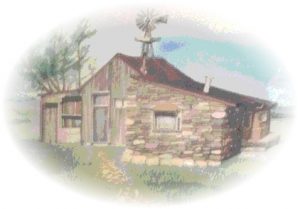 I've heard Aunt Joy tell the story many times of how my grandfather assigned names to the twins.  Hulon Hall pondered the situation thoughtfully and purposefully.  They weren't identical twins, yet distinctly different, and came into the world about five minutes apart.  Although the first would always say he was the "big brother" he was the smallest.  After careful consideration it was decided the names would be assigned thusly:  the little one would be Earl D. and the bigger one Gearld E.  No middle names, just initials.  Not exactly unusual, but meaningful nonetheless.  Why is that?
My Dad (the bigger one) has always had issues with the spelling of his name — not him personally, but how the world thinks his name should be spelled.  Some record his name as "Gearld E." (the legal one), but more often than not as "Gerald E."  Granted, the second is how everyone thinks the name should be spelled — it is, after all, the most common spelling and pronounced "jer–uh ld".  He signs his name based on the spelling on the document he's signing, yet when saying his name pronounces:  beginning as a "J sound" followed by "earl" with a "d" at the end — Gearld.

Do you see it (can you hear it)?  Was my grandfather prescient?  Earl D. would irrevocably be part of Gearld E.  The two were meant to be part of one another, even their names. Prescient or not, so it has been.  As one cousin wrote, "Oh the love between the two and the adventures they shared!"
The picture of Gearld E. holding the hand of his brother is poignant for us all as Earl D. is nearing the end of his life's journey.  My Dad has his own challenges and struggled with making the trip to see his brother.  I'm proud (and grateful) he nevertheless made the difficult choice because I know how much it means to Uncle Earl.  Tomorrow they will be joined by their "big sister", our beloved 91 year-old Aunt Joy.  They are the remaining children of Hulon and Willie (Strickland) Hall.  Too soon we fear they will all be gone and we'll be left with only memories, but what great ones they are!

The world may spell it "G-e-r-a-l-d" but for those of us who know and love them most it will always be "Earl D." and "Gearld E." (for a very good reason, you see).
Postscript:  On March 3, 2019 Earl D. fell into a coma and passed away peacefully on the evening of March 4.  R.I.P. Uncle Earl.  On March 17, 2022 Gearld E. went peacefully into the arms of  Jesus.  No more pain!  I love you Daddy!