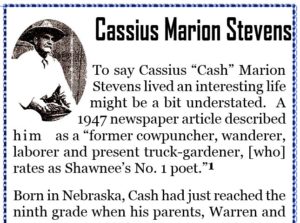 Digging History Magazine is pleased to announce a new way to preview each month's issue of the magazine.  We now have a YouTube channel with previews of all issues published since January 2018.  These previews will continue to be published on a monthly basis with links for purchase.
Better than downloading a sample of just a few pages, you will be able to view snippets from all articles.  A link to that month's issue is provided in the video description (below the video).  This month's video preview can be viewed here.  Please take the time to watch, "Like" and "Share" to help us spread the word.
In addition to purchasing individual copies ($2.99) of the magazine, a more economical way is to purchase a subscription.  Each of the four budget-minded options is billed automatically until you tell me you want to cancel:
Month-to-Month (a small savings over single issue purchase)
Three-Month ($8)
Six-Month ($16)
One Year ($32)
Purchase subscriptions here with PayPal or a credit card.  Have questions or need help with purchasing a subscription?  Contact me at seh@digginghistorymag.com.
Here's what people are saying about Digging History Magazine:
I have recently subscribed to Sharon Hall's Digging History Magazine after looking at several of the free articles. I've just finished reading the January issue. I've already learned a good bit and am having a great time doing it. The articles, which are extremely well written, are a joy. I especially appreciate the use of family stories to both engage the reader and at the same time emphasize and illustrate what to look for while researching. The combination of the author's extensive knowledge, experience, love of stories and sense of humor are a winning mix. Each of the articles has been a great read. Time and money well spent. I strongly recommend that you take a look yourself. If you are interested in family history, I suspect you will be as hooked as I am. I look forward to digging into the rest of the issues. (And yes, I just had to add that last sentence.)
Not only packed with good articles but many helpful hints you can use to research your own family history. Good Job Sharon!
Fantastic issue on the Klondike! I have just dug into the articles, and it looks great. Excellent issue, as usual.
I found the story about Stephen Paul in the April 2018 issue of Digging History Magazine to be very interesting. The writer intertwined her own voice with the research material in a way that is very compelling.
I enjoyed this issue of Digging History, especially the story about Snowball, AK. I like that the unsolved mystery and the research into it raises new questions as well as giving possible answers to old ones. The author's writing style really drew me in as a reader.
What an issue! There is so much in this issue I did not know; like the predated Mecklenburg Declaration of Independence. Growing up in Virginia, and being an avid history buff, I know what a talented and intelligent man Thomas Jefferson was. . .  I look forward each and every month for these magazines and thoroughly enjoy them cover to cover. Thank you, Sharon, for you continued dedication to supply us "history geeks" with such historically packed issues!
See what you're missing? 🙂
Sharon Hall, Publisher and Editor, Digging History Magazine