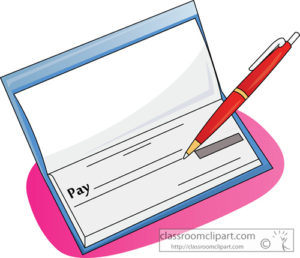 Potential Digging History Magazine customers have been asking. "Can I pay by check?"  The answer is "Yes" but for subscriptions only.  Monthly and Special Edition issues are by Credit Card or PayPal only.  Why is that?  It would simply be too cumbersome to keep up with monthly individual issue purchases.  However, since subscriptions are for a term of your choosing (3-month,  6-month or one-year) it's a bit easier to accept checks and keep track of customers.
If you'd like to buy a subscription, but prefer to pay by check, simply send a message on the Contact Page.  I'll contact you and make arrangements for payment by check.  Note:  Payment via Credit Card or PayPal is preferred because it's easier to keep track of subscribers, but realize some customers aren't comfortable making purchases online.
Payment by Credit Card or PayPal (safe and convenient payment gateways) assures you will receive your first issue immediately.  Paying by check will delay delivery of your first issue because the check must be mailed and processed before you receive your first issue.
I appreciate your interest in Digging History Magazine and I'm proud to offer it to like-minded lovers of history!  Subscriptions are now available.  Purchase any subscription level this month (February) and you'll also receive a free copy of the inaugural January issue.
Sharon Hall, Publisher and Editor, Digging History Magazine