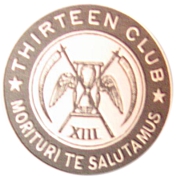 Do you suffer from friggatriskaidekaphobia (and you say, I don't even know how to pronounce it, so how could I be afflicted with it!?!).  Maybe not, but it may affect between seventeen and twenty million Americans.  According to the Mayo Clinic, in clinical terms a phobia "is an overwhelming and unreasonable fear of an object or situation that poses little real danger but provokes anxiety and avoidance."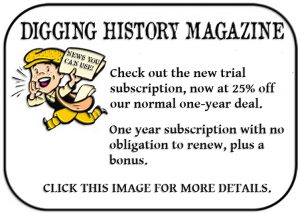 This particular phobia, as it relates to a certain calendar date, may only be experienced one to three times per year.  This year it will haunt millions of people three times on a Friday – February 13, March 13 and November 13 – and no one seems to know definitively when and where the notion of "Friday the 13th" being an unlucky day, or for that matter the number "13″ being associated with misfortune and bad luck, originated.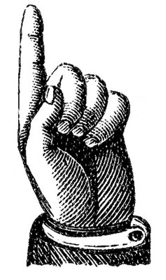 This article has been removed from the web site, but will be rewritten, complete with footnotes and sources, and included in the September-October 2019 issue of Digging History Magazine.
I invite you to check out Digging History Magazine.  Since January 2018 new articles are published in a digital magazine (PDF) available by individual issue purchase or subscription (with three options).  Most issues run between 70-85 pages, filled with articles of interest to history-lovers and genealogists — it's all history, right? 🙂  No ads, just carefully-researched stories, complete with footnotes and sources.
Want to know more or try out a free issue?  That's easy if you have a minute or two.  Here are the options (choose one):
Scroll up to the upper right-hand corner of this page, provide your email to subscribe to the blog and a free issue will soon be on its way to your inbox.
A free article index of issues is available in the magazine store, providing a brief synopsis of every article published in 2018.  Note:  You will have to create an account to obtain the free index (don't worry — it's easy!).
Contact me directly and request either a free issue and/or the free article index.  Happy to provide!
Thanks for stopping by!