While researching this past weekend's Surname Saturday article on the Waldo surname, I came across today's subject.  Her story is interesting and a bit intriguing, especially in regards to her parentage.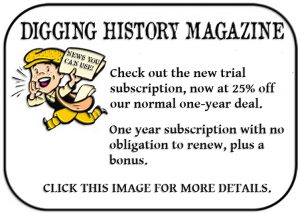 America Waldo was born on June 2, 1844 in Missouri.  For years it was purported that Daniel Waldo was America's father.  However, it appears that couldn't be true because Daniel and his family left for Oregon in 1843.  His single brother Joseph, however, remained in Missouri (later going to Oregon in 1846).  It seems more plausible that America was the child of Joseph Waldo and an unnamed slave.  Also of note is the fact that the 1840 census indicates that Daniel did not possess slaves at that time, although his two brothers did.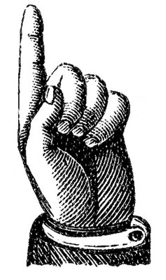 This article is no longer available for free at this site. It was re-written and enhanced, complete with footnotes and sources and has been published in the January-February 2019 issue of Digging History Magazine.  Should you prefer to purchase the article only, contact me for more information.
I invite you to check out Digging History Magazine.  Since January 2018 new articles are published in a digital magazine (PDF) available by individual issue purchase or subscription (with three options).  Most issues run between 70-85 pages, filled with articles of interest to history-lovers and genealogists — it's all history, right? 🙂  No ads — just carefully-researched, well-written stories, complete with footnotes and sources.
Want to know more or try out a free issue?  That's easy if you have a minute or two.  Here are the options (choose one):
Scroll up to the upper right-hand corner of this page, provide your email to subscribe to the blog and a free issue will soon be on its way to your inbox.
A free article index of issues is available in the magazine store, providing a brief synopsis of every article published in 2018.  Note:  You will have to create an account to obtain the free index (don't worry — it's easy!).
Contact me directly and request either a free issue and/or the free article index.  Happy to provide!
Thanks for stopping by!