While researching possible topics for today's article, I was thinking perhaps mining history and then ran across a link to a story about a blind miner in Mohave County, Arizona.  Hmm … that sounds interesting, so I researched a bit further.  Just the story about Henry Ewing as a blind miner is fascinating enough, but I thought there must be more to his story, and indeed there is.  But, first the story of Henry P. Ewing, the blind miner.
The astonishing tale of a blind miner in Mohave County began to show up in the local newspaper in 1906 after Henry had a few mishaps.  In his book Arizona, Prehistoric, Aboriginal, Pioneer, Modern: The Nation's Youngest Commonwealth Within a Land of Ancient Culture, Volume 2, James McClintock had a short paragraph about Henry:
A Blind Miner and His Work
Mohave County has given the world many instances of rare courage in its pioneer days, but nothing finer than the tale how a blind miner, Henry Ewing, unaided sunk a shaft on his Nixie mine, near Vivian, not far from the present camp of Oatman.  It was in 1904, after Ewing, a gentleman of culture, had lost his eyesight.  Despite the warning of friends, he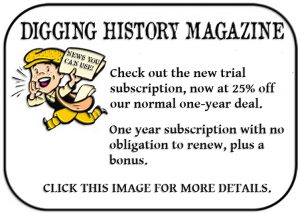 This article is no longer available for free at this site. It was re-written and enhanced (5-page article), complete with footnotes and sources and has been published in the June 2018 issue of Digging History Magazine.  Should you prefer to purchase the article only, contact me for more information.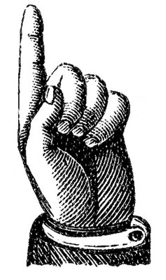 Did you enjoy this article?  Yes? Check out Digging History Magazine.  Since January 2018 new articles are published in a digital magazine (PDF) available by individual issue purchase or subscription (with three options).  Most issues run between 70-85 pages, filled with articles of interest to history-lovers and genealogists — it's all history, right? 🙂  No ads — just carefully-researched, well-written stories, complete with footnotes and sources.
Want to know more or try out a free issue?  That's easy if you have a minute or two.  Here are the options (choose one):
Scroll up to the upper right-hand corner of this page, provide your email to subscribe to the blog and a free issue will soon be on its way to your inbox.
A free article index of issues is available in the magazine store, providing a brief synopsis of every article published in 2018.  Note:  You will have to create an account to obtain the free index (don't worry — it's easy!).
Contact me directly and request either a free issue and/or the free article index.  Happy to provide!
Thanks for stopping by!