The Elkhorn-Coolidge Historic District is located in the northern part of Beaverhead County, Montana and south of Butte.  In 1872 silver was first discovered by Preston Sheldon, and his first shipment of ore yielded 300 ounces per ton.  He supposedly named the mine "Old Elkhorn" after finding a pair of elkhorns near the site.  In 1874, Mike Steele discovered the Storm Claim just west of the Old Elkhorn, his ore find yielding 260 ounces per ton.  Other veins were discovered and increasingly more miners arrived.
Although there was plenty of silver to be mined, operations were restricted due to a lack of affordable transportation.  The process of smelting was quite expensive – first the ore was hauled by animal teams to Corrine, Utah to be loaded on railroad cars headed for San Francisco.  From San Francisco the ore was loaded on ships headed to Swansea, Wales where the smelting process would take place.  Even with that long and arduous process of mining, transportation and smelting, miners still managed to eke out a small profit.
In the 1880's profitability improved with the construction of the Utah and Northern Railway to Silver Bow (Montana) which was completed at the end of 1881. In 1893, however, the silver market crashed and all mines were closed for ten years. In 1903 mining activity was revived in the area but still struggled due to problems with financing the operations.
In 1911 a former Montana Lieutenant Governor, William R. Allen, began buying claims in the area and in 1913 established the Boston-Montana Development Corporation. Allen had resigned his position as Lieutenant Governor to devote all his efforts toward the revival of silver mining in the Elkhorn District. The Boston-Montana Mining and Power Company was established to further develop the mines and to construct a mill and small railroad line. In 1914 the town of Coolidge was established, named after Allen's friend Calvin Coolidge, he being the Lieutenant Governor of Massachusetts at that time and future President of the United States.
A wagon road was built but a rail line would make the task of transporting the ore much more efficient. Plans were laid out and some machinery was purchased, but financial backing was scarce with the outbreak of World War I. Construction of the railroad finally began in May of 1917 and completed in late 1919. The line was 38 miles long and ran along the Big Hole River from Divide up to Wise River and from there south to the Pioneer Mountains and into Coolidge. It was possibly the last narrow gauge railroad to be built in the country.
With the railroad operational, heavy equipment and machinery for the mill could more easily be transported. Work on the mill was begun and also a 65,000 volt power line that would stretch from Divide to the mine and Coolidge. The mill cost approximately $900,000 to complete and the power line $150,000 – at the time it was the largest mill in Montana.
The town of Coolidge sprung up alongside the mining and mill operations. Although it was named after Calvin Coolidge, he never visited the area, although some believe he may have invested in the mining operations. At first there weren't many permanent structures and miners lived in tents. Later the town began to be populated with buildings common for "company towns" of that day. A company store sold food, supplies and equipment to the miners and a boarding house provided meals. There was a pool hall, but no saloons. However, liquor was said to be obtainable from a still outside of town.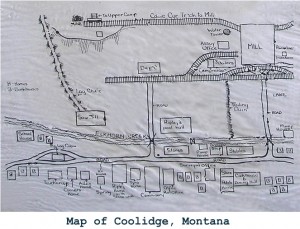 The company offices and living quarters for the miners were also built. Electricity and telephone service were provided, but plumbing was a bit primitive with few facilities for bathing. One of William Allen's daughters, Elizabeth Patterson, lived in Coolidge when she was young and related that residents would trek up to the mill for a shower. There were no churches in Coolidge, and probably at the peak of its existence was home to about 350 residents.
A school was established in 1918 and the post office was in operation from 1922 to 1932. In the early 1930's the population began to decline so the school and post office closed. Most of the mining development project had been completed by 1922, and approximately five million dollars had been poured into the project. However, the financial dominoes began to fall. In 1920-1921 there was a recession and the company's bond and note issues were starting to come due. Also it had been discovered, after all the work and money put into development, that the projections for ore to be taken out of the mine were underestimated. The company was forced to mine lower-grade ore as well but the math just didn't add up.
In 1927 the Wise River Dam burst and flooded out several miles of track and bridges. By 1930 the repairs were completed, but by then, of course, the Great Depression was having a huge impact on the country. By 1932, much of the town of Coolidge was abandoned. In 1933 the company was reorganized and through the years changed hands several times. The Elkhorn Mines had literally cost William Allen a fortune, but he continued to try and find other investors until 1953.
The town site of Coolidge is located south of Butte and a few dilapidated buildings remain. The mill remains are not accessible, however.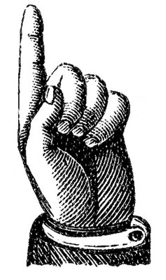 Did you enjoy this article?  Yes? Check out Digging History Magazine.  Since January 2018 new articles are published in a digital magazine (PDF) available by individual issue purchase or subscription (with three options).  Most issues run between 70-85 pages, filled with articles of interest to history-lovers and genealogists — it's all history, right? 🙂  No ads — just carefully-researched, well-written stories, complete with footnotes and sources.
Want to know more or try out a free issue?  That's easy if you have a minute or two.  Here are the options (choose one):
Scroll up to the upper right-hand corner of this page, provide your email to subscribe to the blog and a free issue will soon be on its way to your inbox.
A free article index of issues is available in the magazine store, providing a brief synopsis of every article published in 2018.  Note:  You will have to create an account to obtain the free index (don't worry — it's easy!).
Contact me directly and request either a free issue and/or the free article index.  Happy to provide!
Thanks for stopping by!