Clarence King, a Yale-educated geologist, surveyed the American West and served as the first director of the United States Geological Survey.  His close friend Henry Adams said that he had "that combination of physical energy, social standing, mental scope and training, wit, geniality and science, that seemed superlatively American and irresistibly strong."
At the age of twenty-two Clarence served as a volunteer geologist in the 1864 Survey of California, crossing the country with a group of pioneers who departed from St. Joseph, Missouri.  His skills as a geologist astounded his co-workers – he scaled mountains, named peaks and drew extremely accurate maps.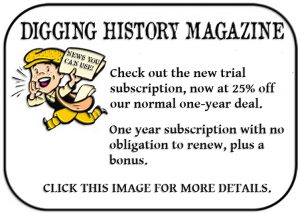 This article has been removed from the web site, but will be featured in the September-October 2019 issue of Digging History Magazine.  It will be updated, complete with footnotes and sources.  Trust me — you don't want to miss it!  Other articles scheduled for that issue include "Ways to Go in Days of Old" and "O, Victoria, You've Been Duped!".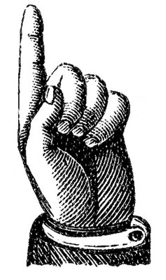 Did you enjoy this article?  Yes? Check out Digging History Magazine.  Since January 2018 new articles are published in a digital magazine (PDF) available by individual issue purchase or subscription (with three options).  Most issues run between 70-85 pages, filled with articles of interest to history-lovers and genealogists — it's all history, right? 🙂  No ads — just carefully-researched, well-written stories, complete with footnotes and sources.
Want to know more or try out a free issue?  That's easy if you have a minute or two.  Here are the options (choose one):
Scroll up to the upper right-hand corner of this page, provide your email to subscribe to the blog and a free issue will soon be on its way to your inbox.
A free article index of issues is available in the magazine store, providing a brief synopsis of every article published in 2018.  Note:  You will have to create an account to obtain the free index (don't worry — it's easy!).
Contact me directly and request either a free issue and/or the free article index.  Happy to provide!
Thanks for stopping by!