The Ladies Hollywood Memorial Association was founded at St. Paul's Episcopal Church on May 3, 1866 and chartered on January 19, 1891.  The group's primary duties were to care for and honor the graves of the Confederate soldiers buried in Richmond's Hollywood Cemetery, and they were one of many such associations organized by the women of the South.  Indeed, immediately after the fall of the Confederacy these women sprang into action.
The Association's primary objective was to care for and prevent the neglect of the graves of approximately twelve thousand Confederate soldiers who had died in the Richmond hospitals, whether by disease or war wounds. One of the first commemorations instituted was a Memorial Day, and soon adopted by other associations in the South.
The portion of Hollywood Cemetery to be used for burying war dead was sixteen acres in size and in need of improvements such as grounds clearing, paving, draining and then providing each grave a marker. Even though the South had been ravaged and impoverished after the Civil War, the ladies were able to raise $26,620.00 to begin their project and erect a monument to honor their dead. Approximately three thousand were moved from Gettysburg and other battlefields around Richmond, finally totally around eighteen thousand.
The task of exhuming the remains of Confederate soldiers who died at Gettysburg fell to Dr. Rulus B. Weaver. Dr. Weaver was highly skilled in the field of anatomy and his expertise, when coupled with hospital records, allowed him to identify hundreds of soldiers. Between 1870 and 1873, he exhumed, boxed and shipped the remains of 3,320 soldiers – 73 to individuals and the remainder to various Ladies Memorial Associations.
These graves represented not only Virginia's sons but the sons of other southern states. On the Pyramid Monument the dead are commemorated:
Here lie Confederate soldiers, 18,000 of them, not in companies only, but in battalions, in regiments and in brigades. Here are the bloody fruits of Williamsburg, Seven Pines, Mechanicsville, Gaines' Mill, Cold Harbor, Savage's Station, Frazier's Farm, Malvern Hill, Sharpsburg, Gettysburg, Fort Harrison, Yellow Tavern, Drewy's Bluff and many other fields, where Confederate valor illumined the pages of history.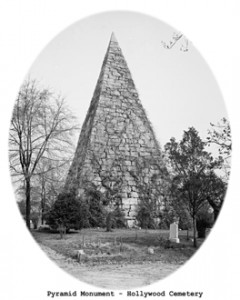 To generate interest and foster reverence for past history among the youth, the Junior Hollywood Memorial Association was founded in 1892. In 1893 the Association conceived the idea of founding a Confederate Museum, and a bazaar was held to raise funds. The Association also convinced the City of Richmond to turn over Jefferson Davis' house, the White House of the Confederacy, to them.
The ladies worked diligently every year, volunteering countless hours to their cause. Eventually the Virginia General Assembly awarded the Association $500 per year for the salary of a caretaker. However, an appeal had to be made very two years in order to continue the funding. In 1914 the Virginia General Assembly passed a bill which provided $8,000 to be used to put the soldier's section of the Hollywood Cemetery in perpetual care. To commemorate the work of the Virginia ladies of 1861 to 1865, a monument was erected:
The cemetery today remains a popular tourist site in Richmond. The Hollywood Cemetery, founded in 1849, is also the burial site of Presidents James Monroe and John Tyler, Jefferson Davis, and Confederate generals including George Pickett and J.E.B. Stuart.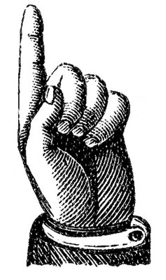 Did you enjoy this article?  Yes? Check out Digging History Magazine.  Since January 2018 new articles are published in a digital magazine (PDF) available by individual issue purchase or subscription (with three options).  Most issues run between 70-85 pages, filled with articles of interest to history-lovers and genealogists — it's all history, right? 🙂  No ads — just carefully-researched, well-written stories, complete with footnotes and sources.
Want to know more or try out a free issue? You can download either (or both) of the January-February 2019 and March-April 2019 issues here:  https://digging-history.com/free-samples/
Thanks for stopping by!