The Ladies Hollywood Memorial Association was founded at St. Paul's Episcopal Church on May 3, 1866 and chartered on January 19, 1891.  The group's primary duties were to care for and honor the graves of the Confederate soldiers buried in Richmond's Hollywood Cemetery, and they were one of many such associations organized by the women of the South.  Indeed, immediately after the fall of the Confederacy these women sprang into action.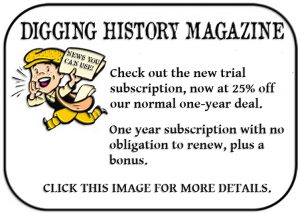 The Association's primary objective was to care for and prevent the neglect of the graves of approximately twelve thousand Confederate soldiers who had died in the Richmond hospitals, whether by disease or war wounds. One of the first commemorations instituted was a Memorial Day, and soon adopted by other associations in the South.
PLEASE NOTE:  This article has been removed from the web site, but will be featured in the March-April 2020 issue of Digging History Magazine.  It will be updated, complete with footnotes and sources as part of an extensive article entitled "Making Room for More:  The Rural Cemetery Movement."
I invite you to check out Digging History Magazine.  Since January 2018 new articles are published in a digital magazine (PDF) available by individual issue purchase or subscription (with three options).  We now have a special "trial" subscription.  Purchase a trial one-year subscription with absolutely no obligation to re-subscribe.  Check it out here.
Thanks for stopping by!