This story, without a doubt, has to be one of the most cunning and crafty hoaxes ever perpetrated on a group of learned men which included bankers, financiers and mining engineers.  It reads more like a Hollywood script than actual fact, but it's all true and quite fascinating how it was pulled off.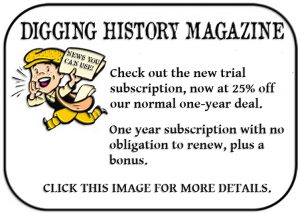 In February of 1872, Philip Arnold and John Slack strolled into the Bank of California in downtown San Francisco carrying a canvas bag and purported themselves to be prospectors who wanted to deposit their treasures in the bank's vaults.  The cashier demanded to see the contents of the bag and when the bag was opened discovered hundreds of uncut diamonds, sapphires, emeralds and rubies.  The bank's founder, William Ralston, was called into check out the deposit — intrigued, he wanted to know more.
This article is no longer available here.  It has been updated and enhanced for the September-October 2019 issue of Digging History Magazine, on sale here.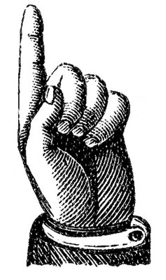 Check out Digging History Magazine.  Since January 2018 new articles are published in a digital magazine (PDF) available by individual issue purchase or subscription (with three options).  Most issues run between 70-85 pages, filled with articles of interest to history-lovers and genealogists — it's all history, right? 🙂  No ads — just carefully-researched, well-written stories, complete with footnotes and sources.
Want to know more or try out a free issue?  That's easy if you have a minute or two.  Here are the options (choose one):
Scroll up to the upper right-hand corner of this page, provide your email to subscribe to the blog and a free issue will soon be on its way to your inbox.
A free article index of issues is available in the magazine store, providing a brief synopsis of every article published in 2018.  Note:  You will have to create an account to obtain the free index (don't worry — it's easy!).
Contact me directly and request either a free issue and/or the free article index.  Happy to provide!
Thanks for stopping by!