September is about to wrap up and I've already given away one free issue of Digging History Magazine today.  Would love to give away some more (today or any day)! Following is easy and you'll get notification of occasional blog posts and special offers.  The current special offer ends on December 31, 2018 (more details below).  Click the image below and it will take you directly to the Digging History Magazine web site; scroll to the bottom of the page; type your email and subscribe.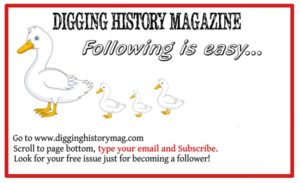 CURRENT SPECIAL OFFER
Anyone purchasing a subscription of any length will receive a chance to win a custom-designed family history chart or 10 hours of genealogy research.  See details here.  There's a bonus attached to this special offer:  Purchase one subscription of any length and get one entry; REFER a friend (and let me know you have referred) and when they purchase a subscription you will receive TWO more entries.  Refer more and get more chances!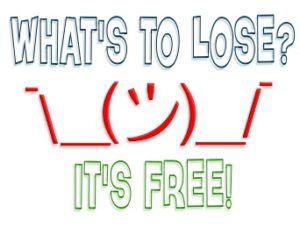 Whether you buy a subscription now or not, I'd love to share the magazine I'm so proud to write, publish and edit!  Like I say, it's free — what have you got to lose?
Best,
Sharon Hall, Publisher and Editor, Digging History Magazine