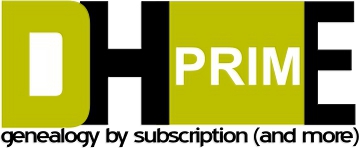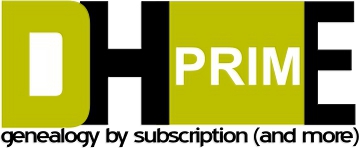 At Digging History my motto is "Passionate about history ..... especially yours!"  What does that mean?  Every client's project is treated as if it were my own, whether I'm researching your ancestry or documenting your own research by creating a custom-designed family history chart.  It has long been my desire to help as many people as possible discover their family roots.
To that end I've created a new subscription program called "Digging History PRIME" ("DH PRIME") to provide an affordable way for you to get the research help you need from time to time without "breaking the bank".  Here are the details:
I am pleased to introduce a new and affordable way to enjoy the services of Digging History. This new program is called "Digging History (DH) Prime: Genealogy by Subscription (and more)". For a low monthly (recurring*) fee of $12.00 (plus tax for Texas residents) you'll receive:
● A subscription to Digging History Magazine, a bi-monthly digital publication (PDF). Most issues run 85-100 pages – no ads, just articles and tips linking history and genealogical research. Access to all back issues (since January 2018) is included.
● An invitation to participate in a quarterly group meeting when DH Prime members connect via Zoom to share ideas, ask questions and encourage one another in our research endeavors. A chance to make new connections!
● Discounts (20-25%) on all services offered by Digging History, including genealogical and newspaper research and custom-designed family history charts.
● FOUR HOURS of personal consultations per year (incrementally or all at once).
* NOTE:  In order to set up your DH Prime plan you must register online to subscribe. Help is available for safe and secure setup.  This is a one-year subscription which you will have the choice to renew or cancel after one-year.
Have questions before you join DH PRIME?  Please feel free to email me with questions:  seh@digging-history.com or call me at (806) 317-8639.  I look forward to working with you to meet your family history research needs.
Sharon Hall