In September of 1896 there was a whole lot of crushing going on in the world.   Captain General Valeriano Weyler, a Spaniard, had been appointed the governor of Cuba.  He was determined to "crush Cuba" by separating the rebellious insurgents from the civilian population.  William Jennings Bryan was the Democratic candidate for president that year and everywhere Bryan went that month, he was met with a crush of crowds clamoring to hear him speak.  On the other hand, Republicans were determined to crush "Bryanism".  The race would be a fierce one – William McKinley was being crushed by crowds wherever he went as well.
The biggest crush, however, was a pre-planned event — the so-called "Crash at Crush". The spectacle would take place on September 15 north of Waco, Texas in McLennan County in the "temporary town" of Crush, Texas – named for event instigator William George Crush, a general passenger agent employed by the Missouri-Kansas-Texas Railroad (M.K.&T., also known as the "Katy").
Crush had conceived of the event in 1895 and presented it to his employer. Although it sounds like a cock-eyed kind of idea, his bosses readily agreed to what amounted to a huge publicity stunt – an intentional head-on train crash. Train crashes weren't infrequent occurrences in the late nineteenth century either – often resulting in loss of life. So, why would the railroad's executives approve of such an event – was it to make money? One might assume so.
However, Crush convinced his bosses the event should be free except for a special advertised fare which he believed would bring thousands of people to witness the event. For only two dollars Texas residents could hop on one of their trains and be transported to the site of the planned spectacle. Houston residents were being offered a special round trip rate of $3.50; excitement had been building for some time.
The event was naturally heavily promoted in Texas, but also in other states. Days before the event William Crush was anticipating great things: "A pre-arranged collision on a great railroad system, for the benefit of investigation by the company and the entertainment of the public is a thing that does not take place every day, and when it does happen, provokes all kinds of curiosity."1
He had somehow convinced his employer the staged crash would have a scientific benefit. The executives would be on hand to observe at a safe distance "were they can view it calmly and without a cold shiver going down their spinal column."2 Lastly, Crush believed the "great American public" wanted to see it. After all, this was the era of P.T. Barnum and the public clamored for the sensational. Nothing could be more sensational than seeing two locomotives (with a few cars behind them) running at sixty miles an hour to meet head on.
A "crush" of crowds, perhaps as many as thirty thousand, was expected and efforts were being made to ensure the crowds were well-accommodated. A shady grove would provide shelter from the sun's rays. Stands were erected, providing ample refreshment of all kinds, including free ice water from Waco's artesian wells. In addition, a special train depot, huge grandstand, two telegraph offices, a press box and a bandstand had been built in the hastily thrown-together town of Crush.
A carnival midway was erected, featuring medicine shows, games and other forms of entertainment and refreshment. A borrowed Ringling Brothers circus tent became a temporary restaurant. Any town, big or small, planning such an event had to be prepared for troublemakers, so a jail was also built and more than two hundred peace officers were hired to police the crowds. Passengers arriving at the train depot were greeted by a huge "Crush, Texas" sign – all this for a town planned specifically for this one spectacular event.
William Crush's marketing campaign was a smashing success, far exceeding his estimate of at least twenty thousand spectators. Instead the number may have been closer to fifty thousand – some trains had been so overcrowded that passengers were riding on top of the train cars. For that one day, the little temporary town of Crush could claim it was the second largest in the state.
The event was an all-day affair and while the crowds mingled and enjoyed the carnival atmosphere Crush and the railroad crew were carefully checking over their trains. The two decommissioned trains were spruced up for the crash – Number 999 was painted green with red trim and the 1001 was painted red with green trim. After speed tests, mechanical checks and safety analyses were conducted by railroad employees, Crush was assured a catastrophic explosion was unlikely to occur – this despite the fact the trains were powered by steam generated by boilers. Engineers claimed the boilers were rupture-resistant even in the event of a high-speed crash. Really?
Their word was good enough for Crush, although he took the precaution of ensuring spectators were kept back at least one hundred yards from the track – reporters and honored guests excluded. Special track had been laid in preparation for the event and at five o'clock the trains were brought together at the anticipated point of collision for a photo-op. Afterwards, the trains backed up to their starting locations awaiting the signal to throttle their engines. William Crush, atop a white horse, waved his hat and the race was on.
Each train was pulling six cars and in just under two minutes, at about forty-five miles per hour, were closing the distance. The engineers of both trains had jumped soon after setting the throttles wide open and each train made it back to the starting point in just under two minutes. By the time 999 and 1001 crashed, speeds had increased to fifty-six miles per hour.
In some ways the "scientific experiment" was a success – the trains had performed perfectly and met within twenty feet of the intended point of impact. As a collision the Houston Post reported it was a huge success, but also a disaster resulting in the death of three people and several injuries. The Sedalia Democrat reported "both engines and seven cars were crushed like eggshells. Nothing but a pile of debris in small pieces remained."3
Engine No. 999 exploded, despite engineer assurances to the contrary. Iron, wood and debris flew from the wreckage and injured several who had rushed forward to get a closer look as the trains met in a fiery crash. One young Texas man died from a piece of iron tearing away part of his skull.
Thousands of people surged toward the wreckage, on the hunt for souvenirs of the event, as the railroad brought in freight trains to clear the debris. By evening the town was largely abandoned and William Crush had been fired. He was re-hired the following day, continuing to work for the Katy until he later retired following fifty-seven years of service. The company no doubt thought the whole event turned out so disastrously, and anticipating public backlash had hastily fired Crush.
The opposite occurred, however, as news spread of the spectacular event around the world. Business picked up for the Katy, the most talked-about railroad in America. Claims were paid out in cash settlements and lifetime rail passes for families of the injured and dead. The short-lived town of Crush was no more – one day the second largest town in Texas and the next abandoned completely.
The following month Scott Joplin composed a march to commemorate the crash: the "Great Crush Collision March". The unique composition was published on October 15, 1896 and included instructions about how to create train crash sounds using various instrument-playing techniques.
For the Missouri-Kansas-Texas Railroad the "Crash at Crush" proved to be a boon for business, despite its disastrous results. But why did the spectacle draw such huge crowds and widespread interest? According to the Texas State Historical Association4 the reasons may have been politically-related. William Jennings Bryan, a populist, was making noise. The country was experiencing yet another economic downturn and railroads were seen as evil "big business".
As it turned out, the "Crash at Crush" was just the first of many staged train wrecks for years to come. One crash was staged in conjunction with the famous 1925 Scopes trial – one train painted with the word "EVOLUTION" and the other with "FUNDAMENTALISM". Train wrecks were staged at state fairs throughout America and by the Roaring Twenties train speeds were ranging from seventy to ninety miles per hour at impact.
In 1933 a train wreck was staged by the federal government, pitting a train named "Old Man Depression" against the "NRA" (National Recovery Administration) at the Minnesota State Fair (see the video clip here). No doubt it was meant to boost morale, perhaps much like the Crash at Crush which might have been intended as a protest against the evils of big business and a response to the rise of populism.
Given today's politically-charged, mud-slinging, name-calling environment, maybe a good old staged train wreck would be in order, eh?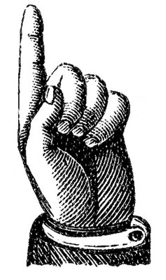 Did you enjoy this article?  Yes? Check out Digging History Magazine.  Since January 2018 new articles are published in a digital magazine (PDF) available by individual issue purchase or subscription (with three options).  Most issues run between 70-85 pages, filled with articles of interest to history-lovers and genealogists — it's all history, right? 🙂  No ads, just carefully-researched stories, complete with footnotes and sources.
Want to know more or try out a free issue?  That's easy if you have a minute or two.  Here are the options (choose one):
Scroll up to the upper right-hand corner of this page, provide your email to subscribe to the blog and a free issue will soon be on its way to your inbox.
A free article index of issues is available in the magazine store, providing a brief synopsis of every article published in 2018.  Note:  You will have to create an account to obtain the free index (don't worry — it's easy!).
Contact me directly and request either a free issue and/or the free article index.  Happy to provide!
Thanks for stopping by!